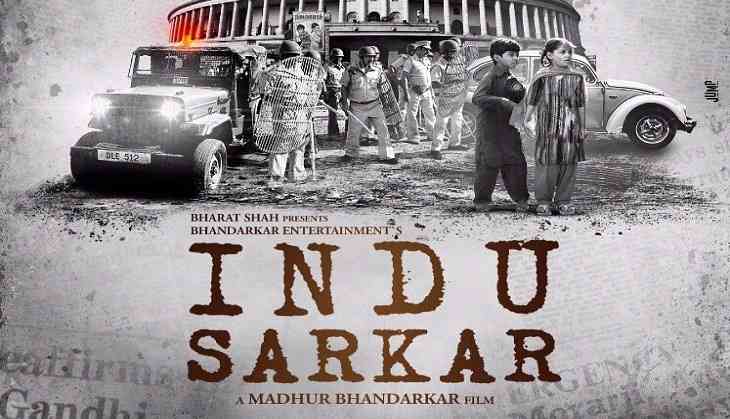 "Can't I make a film?" asks filmmaker Madhur Bhandarkar, who is extremely disappointed after the Congress workers created ruckus and forced him to cancel the press conference of his upcoming controversial film 'Indu Sarkar', here on Sunday.
Bhandarkar, through his tweets, recently called upon Congress vice-president Rahul Gandhi seeking his intervention into the matter.
Addressing the media, the 48-year-old said, "Since his party workers are protesting against the film, that's why I have just made an appeal to Rahul Gandhi. It's my duty to ask him till when is this going to happen? When will this end?"
He further said, "The Congress people should condemn the protests and ask the protestors to not do such things. People write books, make documentaries, can't I make a film? You are reacting on a three-minute long trailer when I have already made this clear that the film is 70 percent fictional."
Bhandarkar also informed that the team has cancelled the Ahmedabad and Bengaluru round of promotion.
"Me and my actors are frightened, we are being threatened. We have cancelled the promotions in Bengaluru and Ahmedabad because they have been threatening us, saying wherever we go, they will protest. You are scared of a film, what is this?"
"This is neither a person's film nor a docu-drama. If my intention was to base it on a person, why would I make a film that is 70 percent fictional? I would have made a documentary, not a film. People should see it from a broader perspective. These protests are extremely unfair," he concluded.
The controversial movie 'Indu Sarkar' is based on the Emergency imposed by former prime minister Indira Gandhi. The Congress has objected to the film, saying that it may have portrayed Indira Gandhi and her son Sanjay Gandhi in bad light.
-ANI