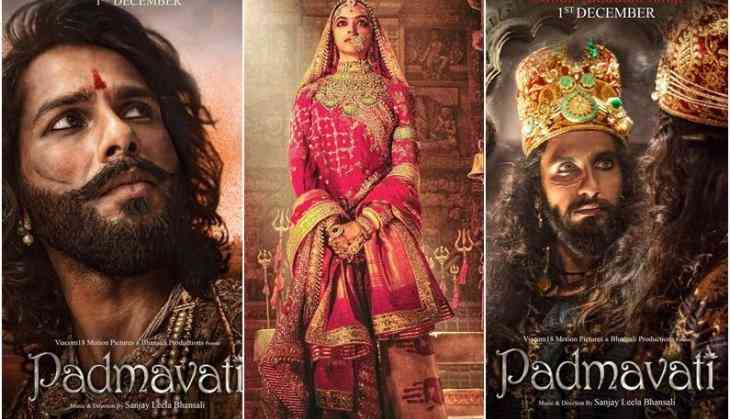 Padmavati controversy: Bad news! Deepika Padukone film won't release in Rajasthan
The Sanjay Leela Bhansali film Padmavati is facing a lot of trouble before its release and especially in Rajasthan. As the distributors in Rajasthan have denied buying the distribution rights unless the controversy surrounded the film Padmavati movie is resolved.
Ranveer Singh, Deepika Padukone, and Shahid Kapoor starrer film is slated to hit the screens on 1st December. The Rajput Karni Sena has already threatened the makers to disrupt the screenings of the film in the accusation of Bhansali is distorting historical facts.
PTI has quoted Raj Bansal, a leading film distributor, "Karni Sena and other Rajput community leaders are protesting against the film over alleged distortion of historical facts. We are also against the distortion of historical facts and will purchase the distribution rights only after the controversy is settled."
He added, "Let both parties resolve the matter then we will decide we are going to buy it or not."
Even another distributor, Sanjay Chatar said, the makers and the Karni Sena should settle the controversy first, "Even we want there should be no distortion of historical facts in the film."
One MLA of Rajasthan, BJP MLA Diya Kumari tweeted, "I will not allow any distortion of the valiant history of Rajasthan & Sacrifice of its people in fighting barbarians by movie #Padmavati,"
This is to notice that Sanjay Leela Bhansali was attacked when he was shooting some scenes in the Jaipur and the Rajput Karni Sena carried the attack on the sets. They set one of the sets on fire of the film in which many costumes were burnt in Kolhapur.
On the other hand, CEO of Bhansali productions, Shoba Sant tweeted, "There is no romantic scene or dream sequence between #Padmavati & #AlauddinKhilji in @FilmPadmavati," in the reply of MLA Divya Kumari's tweet.
Well, now only a few days have left for the release of the film and till now there is no solution for the film.