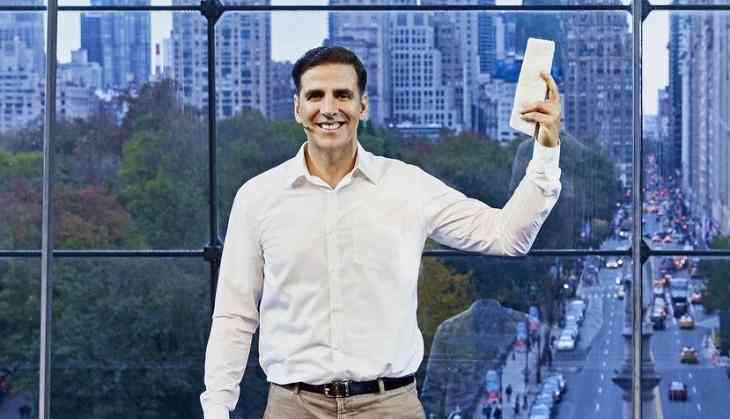 PadMan: When producer forced 14 years old co-star of Akshay Kumar to shoot a rain song in her first menstrual periods
Bollywood actor Akshay Kumar is busy in the promotions of his upcoming movie 'PadMan' these days and he is getting the support of leading actresses Sonam Kapoor and Radhika Apte in the promotions. This film is based on a real-life person named Arunachalam Muruganatham who provided sanitary napkins at low cost to the women in rural areas.
The film is going to release on 25th January and recently Akshay has shared many interesting stories and facts related to menstrual periods but a particular story that the actor shared that will make you emotional.
Also Read - Padman actress Sonam Kapoor reveals her reaction when she got her periods for the first time
The Toilet Ek Prem Katha actor said when he was 20 years old that time for the first time he heard about menstrual periods. He told that he has already discussed this with his son Aarav deeply. According to Akshay, the people of India need to change the perception of periods. Recently he read a news that a student attempted suicide just because her skirt had the spots of periods and the whole school made fun of her.
Also Read - If SRK scolds me, I will not say a single word: Mukkabaaz director Anurag Kashyap
Akshay discussed the whole story and said 'That in the starting of his career he did a film in which he was starred opposite a 14 years old actress. The actress had the first periods on the sets of the film and so the actress's mother asked the producer for a leave but he didn't heard a single word and forced the actress to complete a rain sequence. That actress had to shot the scene while crying and that time Akshay was not able to say anything on the whole issue.'