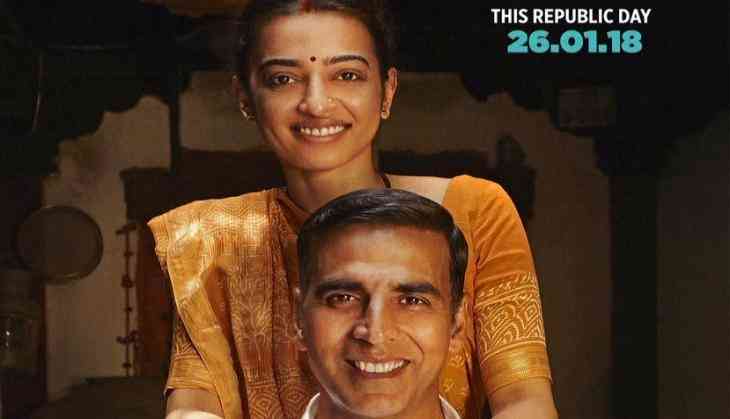 PadMan: Radhika Apte reveals how her first period was celebrated at home
Recently the whole team of Twinkle Khanna produced film PadMan's team came together to release the first song 'Aaj Se Teri' and the song is getting views and likes on YouTube. In this film, Akshay Kumar, Radhika Apte, and Sonam Kapoor are playing leading roles. The leading stars are promoting their films.
In the media interaction of PadMan press conference with Radhika Apte, she told that his whole family belongs from doctor profession so they already told her about the periods. She told that when she first had periods she was crying but in her family, there was a celebration and she also got many gifts from the family members.
The whole team of PadMan discusses the issue of periods, in this discussion Twinkle Khanna said that we should give the same lessons to our sons also what we give to our daughters to know about the periods. Talking about the plans for the film release Akshay said that his last film reached to even single village through the national channel Doordarshan. Our aim was to aware the people of the country.
Now for this film, we are taking help from the government also and we want some changes in the society through this film. This is to notice that R Balki directorial film PadMan is releasing on 26th January 2018.