In a shocking incident that left the official in shock after they found Bollywood actress Sunny Leone listed in the voter lists in Eastern Uttar Pradesh's Balia district. Moreover, their problem rosed when those updated lists carry Sunny Leone along with pigeon, an elephant and a deer photographs next to the name of residents of the district got reportedly leaked.
In the two pages of the list leaked to the media, a photograph of the Bollywood actress Sunny Leone appears next to the name of a 51-year-old woman while the photo of the elephant appears next to the name of a 56-year-old-man.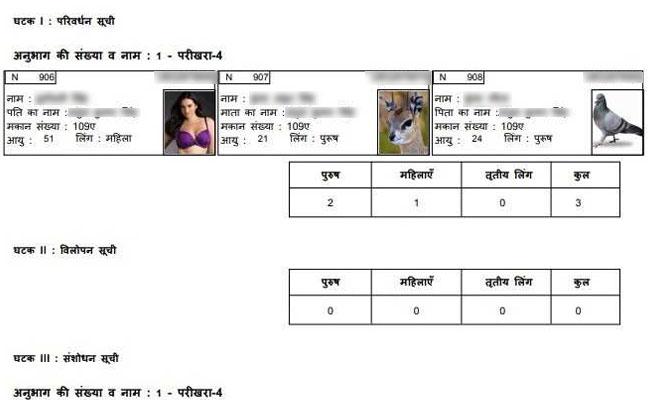 However, these updated voter lists are still under investigation and have not been made public yet. Well, the leaked pages eventually made it to local journalists who sought a clarification from district officials on the blunder.
"This was done by one of our data entry operators. He was recently transferred from a city area to a rural one. We have filed an FIR against this person and we are modifying these details," said Manoj Kumar Singhal, a senior officer with the Ballia district administration.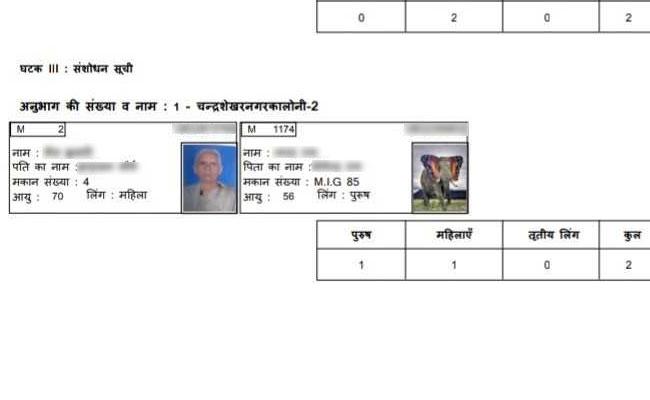 According to reports in local newspapers, voter lists are being updated across Uttar Pradesh before the 2019 Lok Sabha polls. In Ballia, the first deadline was July 15. The final lists are being cleared by senior officers and according to sources, the errors were discovered when the cross-checking of the data was happening.
Also read: OMG! Action will be taken against students without girlfriend or boyfriend in this Chandigarh university; here's fact behind the story