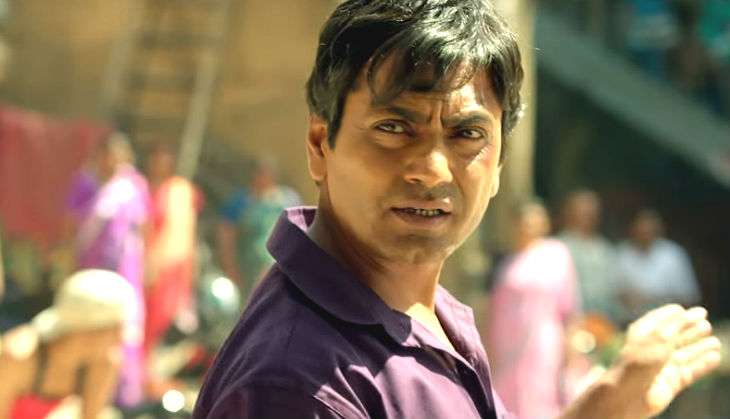 After having won over both critics and viewers with his intense roles in films like Raman Raghav 2.0 and Badlapur, Nawazuddin Siddiqui has tried his hand at the romance genre with Freaky Ali.
The Sohail Khan-directorial, which sees Nawazuddin romancing Amy Jackson, hit the big screen on 9 September.
In a conversation with a news agency, Nawazuddin talked about Freaky Ali, his inhibitions about working in different genres and the Box Office clash with Baar Baar Dekho. Excerpts:
Freaky Ali is novel role for you. What was more difficult, dancing or romancing?
I think romance was more difficult. Earlier my characters would be beating up people; but this role is soft and light.
You would complain about not getting the chance to do romantic films. I got it finally (smiles). It feels good. I feel now I should do more romantic and different films now. Till five years from now, I am not thinking of any other films other than romantic ones. Bas ab bahut ho gaya woh (serious films).
Are you serious?
Yes (Smiles).
Which challenging roles are you looking to do in your future projects?
I will do whatever role that lies in the non-comfort zone. I stay away from stereotyped characters. If I do love stories, main apne tareeke se karunga. I will make it different.
What's next?
Munna Michael and Manto.
What about the horror genre?
Horror main toh mera interest nahin hai abhi but I am interested in love stories. I want to experiment in that genre.
You said that Raman Raghav was a stressful role to play. Was it difficult to do comedy in Freaky Ali?
Freaky Ali wasn't tough like it was in Raman Raghav. I couldn't relate to Raman Raghav at all personally but I could play him honestly only if I believed in his thoughts and his story. You have to merge into the character. That was mentally exhausting. But, this is a fun character and a light-hearted film. I have done some 60-70 comedy plays in Delhi and I recalled them. But it doesn't mean that I put in less effort than I did in Raman Raghav. My approach to each character is the same.
What was it like to work with Sohail Khan?
He is a very cool director and he has a turned out the scenes in a humorous way. It was a great experience working with him.
What is your opinion about the release date clash between Freaky Ali and Baar Baar Dekho?
Every film has its own destiny and there are so many cinema houses. I would just say that Freaky Ali - Baar Baar Dekho (laughs). My job is only to work on the character given to me by my director. What fascinates me is the process of filmmaking. Flop or hit is not something that I think upon.
--Sourced from Ami Sheth, Bollywood News Service