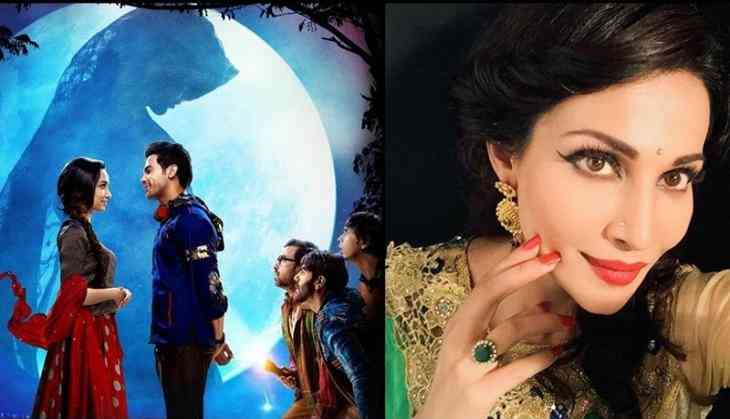 Now #MeToo has become a revolution to the film industry and one by one many revelation are happening that have shocked everyone. First, Tanushree Dutta made allegations on Nana Patekar, then Kangana Ranaut and other actresses on director Vikas Bahl, and now actress Flora Saini who played ghost in the most successful film Stree has made a shocking revelation.
The actress shared a picture of her from past 2007 when she was dating producer Gaurang Doshi.
She wrote on Facebook,
"That's me.. Valentine's day 2007 beaten up by a known producer "Gaurang Doshi' who I loved n was dating then .. this was the last of the one year abuse I took..came out with a fractured jaw n a scarred soul for life..
I realised me talking about it ,that time, jus went against me ,cos he was the powerful one n nobody wanted to believe some girl who was relatively new in the industry, it was his word against mine ,and of course, his word mattered.
He threatened me that he will make sure I never work in the industry again n much more.. n he did his best to make me believe it too.. I was replaced in films, people didn't quiet wanna even meet me or let me audition
I thot I made a mistake, I shud have jus kept quiet ..I wanted to runaway, hide n be somewhere where people didn't look at me with judging eyes n cud only jus give me work.. n not judge me by the abuse I suffered at the hands of gaurang doshi with no fault of mine.
N mind u there were girls after me who were made to suffer the same way by the same man , they called me for help but weren't brave enuf to even come out n speak for themselves
This note is for all the people who have chosen to speak
who are standing up against anybody who has done them wrong, no matter how powerful or renowned ..it's takes guts.. a lot of guts.. the abuser forgets, but the abused carries the baggage forever.. u guys make me so proud to b a woman in this industry today where our voice is being heard where people are not judging us for speaking out against an abuser.. they r actually coming together to make the work space safe for us even more.. to all the people who are standing up to talk n all those who standing up to support..
I bow to you.. ur my SUPERHERO's ❤️
& Trust me ..THE WORLD NEEDS MORE OF U
My life after this incident hasn't been the same n has changed me in ways that I can't ever repair ..
But one thing I've known, believed n lived as a proof is that God alone controls ur destiny n no man can ever challenge him.
Live ur truth, wear it like armour n don't let anybody make u feel small.. u are not alone this time
Nothing we ever went thru was in vain.. more power to u all.. may u continue to stand tall ..may we heal, may we be happy n may we shine with love n strength.. knowing we conquered it all.."
On the professional front, Flora Saini got recognization with her performance in the film Stree as she played the deadly ghost.