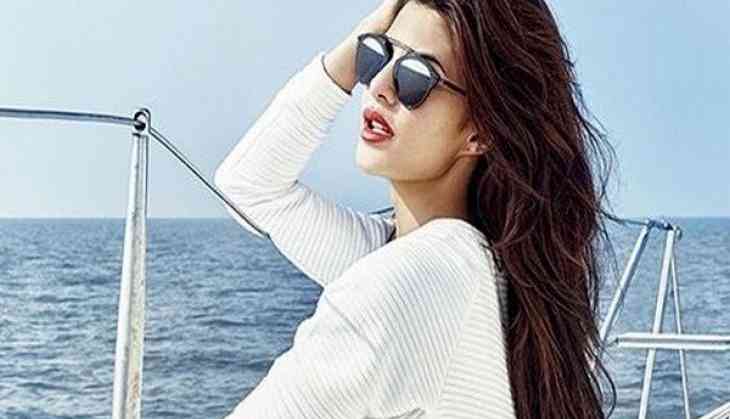 Bollywood actress Jacqueline Fernandez took over 8 million petition signatures to the UN Headquarters in New York City, voicing her opinion against animal testing on World Animal Day.
The actress attended a special event for the occasion on Thursday as brand ambassador of The Body Shop, which is 'Forever Against Animal Testing'.

She along with The Body Shop and Cruelty Free International took 8.3 million signatures against cosmetic animal testing to create a global framework to end animal testing while advancing the UN's sustainable development agenda.
"I personally believe that real beauty cannot be achieved at the cost of harming anyone, especially animals. The concept of animal testing for cosmetics and its ingredients is outdated, cruel and unnecessary and should be banned forever. A socially responsible world cannot continue testing measures that prove hazardous to anyone's health.
"Today, as we stand vindicated and proud that the campaign has touched a chord with so many across the world, inspired and ignited men and women, customers and fans, young and old, believers and cynics; it is time to take this to its logical conclusion. It's time to ban animal testing forever and everywhere," she said in a statement.
Jessie Macneil-Brown, Global Head of Activism, The Body Shop said: "Together with the activist spirit of our store teams and customers around the world, we have reached more consumers with this campaign than we ever have before. The support of so many people around the world demonstrates that corporate activism can make a positive impact on a global scale."
-IANS