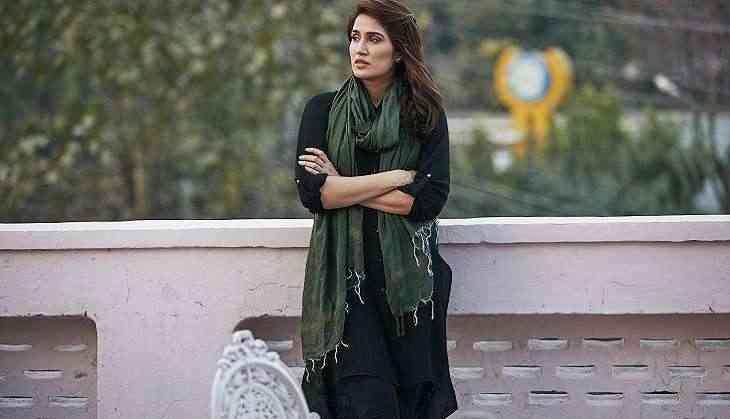 (Sagarika Ghatge (File Photo))
Chak De India girl, Sagarika Ghatge is gearing up for the release of eco-thriller, Irada, where she co-stars with Arshad Warsi, Naseeruddin Shah and Divya Dutta in lead.
Ahead of film release, the actress in conversation with us spoke about the film, Shah Rukh Khan, Chak De India and her link up rumours with Indian cricketer, Zaheer Khan.
Excerpts:
What is Irada all about?
Irada is not about a film trying to be a thriller but in a way it is trying to deal with a very sensitive issue. The film is backed by a lot of things but the core of the film is a very sensitive issue which you would get to know once you watch the film. People are not going to just get entertained here but they would take back a few things that they probably didn't know about.
Do you think Bollywood lags behind in terms of good thrillers?
There have been so many thrillers made in this industry but if we compare this genre to like love stories, then yes I do believe it is not explored to that extent.
It has been 10 years since Chak De India. Why don't we see you often in films?
I have not been very aggressive in terms of work but the industry has welcomed me really well after Chak De India. It is my own journey and everybody has a personal journey. I hope from now on I make the right choices and do a lot of good work. I got a lot of work post Chak De, but it was my call to go back and study. Nobody wanted to keep waiting for me and that's how the industry works.
Do you think this is the best time to be in the industry?
The industry has changed significantly because there is a lot of different work happening here today. People are welcoming different directors, actors and subjects. I feel talent matters a lot today which makes this a great time to be here. I think we have a very sensible lot of audience today who appreciate good cinema.
Did people within the industry stereotype you after Chak De India?
People associated me with a lot of sports but I wasn't really stereotyped. Like I mentioned earlier, people here have welcomed me very well.
Are you happy that you entered this industry with a film like Chak De India?
I feel lucky to have got a film like Chak De, a Shah Rukh Khan. A film like Chak De is not going to be made again and it is an experience I would cherish throughout my life. Everyone in this industry comes with the aim to be a part of 4 to 5 films which they will be remembered for and I was lucky to enough that my first film itself was so iconic.
One thing you learnt from Shah Rukh Khan....
Acting is about reacting and this is something Shah Rukh Khan always told us. We all were very raw while shooting for Chak De India and he always used to react to our actions.
You have been in news off late for link-up reports with Zaheer Khan.....
I have never really spoken about my personal life and there is nothing that I would want to talk about as such. When something has to come out, it will. As of now, there are no plans of marriage, but when it has to happen it will. I just hope he watches Irada.