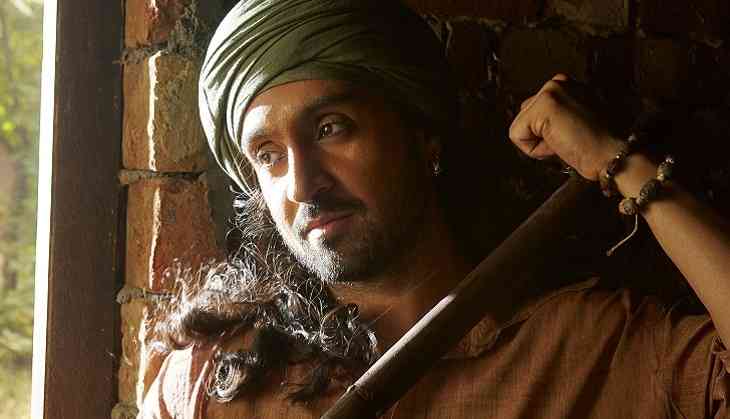 Diljit Dosanjh in Phillauri
After winning over the audiences with his performance in Udta Punjab and several other Punjabi films, Diljit Dosanjh is now gearing up for the release of Phillauri starring Anushka Sharma in lead.
The actor in an interview with us, he revealed that there is a conscious attempt to not repeat himself and take up scripts that challenges the actor in him.
How did you come on board for Phillauri?
I entered pretty late in this film as by the time I was on board, not just the entire cast, and crew but also the music was locked. I signed the film and we started shooting for it within a span of 2 months.
What made you sign this film?
The climax of the film is very interesting and I play the character of a very naughty musician. I have not done a film like this in my life and my character has several shades along with the romantic plot. The film has humour, emotion, drama and romance, and since I have not done romance on screen till date, this was a very refreshing film for me.
Anushka Sharma is also producing the film….
Anushka Sharma is a very kind hearted actress and it was amazing to work with her. I never felt as if she is the producer of this film as she treated me like a co-star.
You have worked with two of the top Bollywood actresses (Kareena and Anushka) so far, how similar are they in terms of the working pattern?
Kareena Kapoor and Anushka Sharma are huge stars and very dedicated to their work. Anushka Sharma has not just worked in Bollywood without a filmy background, but also has associated her with good cinema.
Is it a conscious decision to take up scripts that are diametrically different from your Punjabi films?
I felt good when scripts like Udta Punjab and Phillauri came my way. I didn't want to repeat myself in Bollywood because throughout my career I have entertained the audiences in Punjab. This was always my vision and thankfully the same has happened.
Do you wish to be a part of a solo hero film?
I don't wish to do solo hero films. I want to do films high on content and a huge ensemble does not make any difference to me. The cast doesn't matter, but content does.
Are you doing the Salman Khan – Akshay Kumar film directed by Anurag Singh?
The reports are not true and I am not a part of that film at all. It is an Akshay Kumar film. People always told me about the rumours that float around in media, and now it is happening with me as well. If I am doing a film, I would use my social media account. I would tweet about a film. Having said that, Anurag Singh would do justice to that subject as it is a very big project.