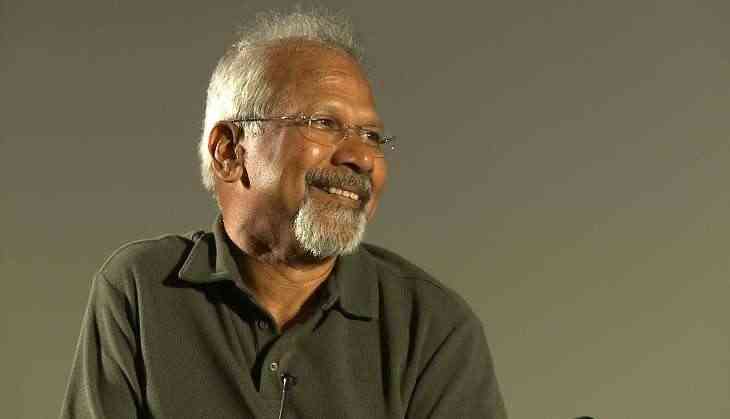 Veteran director Mani Ratnam has urged the film industry to encourage film preservation and restoration as is absence has led to the loss of many classics.
The director, best known for iconic films such as "Nayakan", "Roja", "Thalapathi" and "Bombay", said even he failed to protect his past films.

"We were floundering in the dark. Our films were just disappearing. We could not get a correct copy of films made in the year 2000. Even now, we don't know what to do about it.
"All of the late Balu Mahendra's films have gone, and most of my films have gone. Now, we're not able to just get it back," Ratnam told reporters at the press meet of annual Film Preservation and Restoration Workshop India 2017.
The director praised Shivendra Singh Dungarpur, archivist, and founder of FHF (Film Heritage Foundation) for his work in film preservation.
"When I met Shiv, he gave us a new ray of hope. For a country which is making so many films, we are just starting to think about preserving and restoring it, which is an art.
"A written word gets preserved in so many forms. But movies which comprise of both audio and visuals have to be done with care and a lot more details," said Ratnam.
Actor-filmmaker Kamal Haasan, who was also present at the event, said, "Preservation is not saving something for historical references."
The actor said that despite being one of the largest filmmaking nations in the world, India had done very little towards film preservation.
Haasan recalled how people misunderstood him when he supported the digital technology during the release of "Vishwaroopam".
"As one of the champions of digital cinema, people mistook it as my fight against films. It's not. My battle was to take the technology forward, and it doesn't mean we will lose everything that we have," he said.
"The film industry should come forward to conserve, save and keep our film heritage intact... It's a significant workshop for those interested in cinema itself, cinema not only of today but yesterday."
-PTI