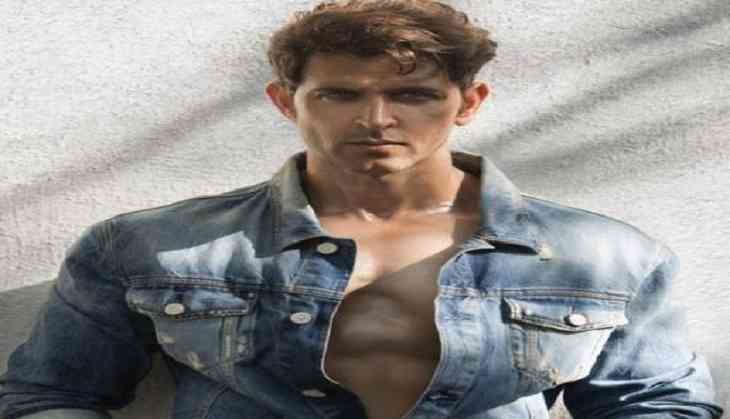 Hrithik didn't want another remake after 'Knight and Day': Siddharth
Hrithik Roshan would have been "great" to play the title role in the Indian remake of Hollywood film "Rambo" but the actor was not keen to do another remake after "Bang Bang!", the official adaptation of "Knight and Day", says director Siddharth Anand.
Siddharth had directed Hrithik in "Bang Bang!" and they share a good camaraderie. For the "Rambo" remake, the director roped in Tiger Shroff and feels he is the "apt choice".
"Hrithik and I have an equation or a relationship which is of great trust and respect, and the fact is that we are constantly talking about doing something together. We almost did 'Fighter' together, which eventually didn't happen last year.
"Also Hrithik would be really a great choice for a character like Rambo but he didn't want to do another remake after 'Knight and Day'. So we're working on something else," Siddharth told IANS over phone from Mumbai.
Siddharth has worked on two films each with Saif Ali Khan and Ranbir Kapoor back to back. His debut directorial "Salaam Namaste" and the following film "Ta Ra Rum Pum" was with Saif, while his subsequent projects "Bachna Ae Haseeno" and "Anjaana Anjaani" were with Ranbir.
So, one was hoping he would keep the pattern going with Hrithik after "Bang Bang!".
Siddharth said: "Hopefully, we will have something to do together very soon. 'Rambo' is not that. I chat with Hrithik on everything I do. He's one of the first people to know whenever I do something. He's more like an elder brother to me."
He spoke about casting an actor for the desi "Rambo".
"After we completed the script, we deliberated a lot on the casting. It could draw a lot of polarised opinion on the casting because you take Sylvester Stallone and say this guy is going to portray a character immortalised by Stallone. It's too big a shoe to fill in, too big a responsibility.
"And so we had to get somebody who would be the apt choice. I was certain I wanted a young boy for it. Tiger felt just a natural choice for us. Fortunately, he loved it and came on board," Siddharth said.
The audience can look forward to some high-octane action from the movie, which is likely to go on floors in February 2018.
-IANS