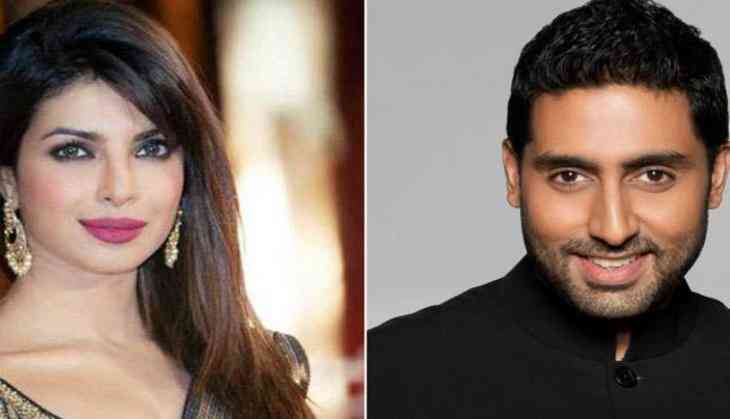 The Global icon of India Priyanka Chopra was all set to play Amrita Pritam in Sahir Ludhianvi biopic. But a few weeks after the film was announced, it was also said that Priyanka had said no for the films.
The 'Bajirao Mastani' fame Priyanka seems to be excited about her role in the biopic, because of which everyone was shocked when it was announced that PeeCee has opted out from the film.
After Priyank's exit from the film, so many different rumours had surfaced in media such as Miss Chopra wanted to co-produce the film with Sanjay Leela Bhansali. But later both Bhansali and Priyanka had denied those rumours.

But the real reason behind 'Baywatch' fame's exit from the film has been revealed now. As per reports in 'Deccan Chronicle', Priyanka opted to leave the film because of Abhishek Bachchan.
"She didn't want to work with Abhishek Bachchan. She was excited as long as the actors being considered to play the male lead were actors like Farhan Akhtar and Irrfan Khan. But when Abhishek was finalised, Priyanka had reservations. For years Abhishek refused to work with her after she replaced Aishwarya Rai in his friend Rohan Sippy's BluffMaster! Now Priyanka felt uncomfortable working with Abhishek," an insider told Deccan Chronicle.
When the global megastar confessed her problem to Sanjay, he said Junior Bachchan stays, apparently that's the reason behind her exit.