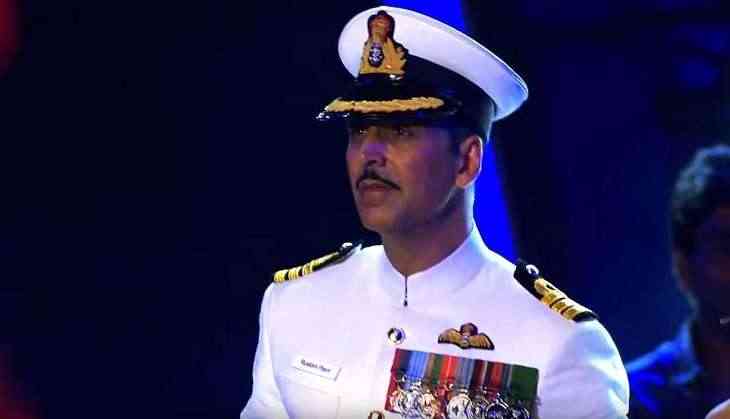 Bollywood couple Akshay Kumar and Twinkle Khanna have been issued a legal notice for auctioning the naval uniform that the actor wore in 2016 film 'Rustom' as they have "played with the sentiments" of those serving in different armed forces.
Besides Akshay and Twinkle, the notice has also been served to auction house SaltScout, which has put out the naval officer uniform for online bidding. Till Wednesday, the highest bid offered for the uniform was Rs 2,35,000. The auction closes on May 26.
"Nobody has ever auctioned an original naval uniform. After this many said that this shouldn't have happened. They have played with the sentiments of armed forces personnel," Smita Dikshit, the lawyer who has sent the notice, told ANI.
"Celebrities get to wear the uniform for a three-hour movie and then they think they have got a blatant right to auction that uniform and compromise national security," she said.
"In the notice, we have informed them that you cannot auction anything related to the armed forces. Despite all this, the auction is still live. So, we have given them seven days time to put it down otherwise we will move to the concerned court," Dikshit added.
On April 26, Twinkle posted information about the auction on Instagram claiming that the money raised from the auction would be used for social causes.
"Using all the goodwill I have left to raise money for a good cause Do bid folks! And thank you @karanjohar @hrithikroshan @sonamkapoor and of course @akshaykumar for giving all this fab stuff to @saltscout toward the Janice Smith trust for animal welfare," she wrote.
Soon after the auction went viral, Lieutenant colonel Sandeep Ahlawat slammed the couple on social media.
'Improper and derogatory use of the word 'auction of naval uniform'. Armyman Sandeep Ahlawat on what riled him about the 'uniform' auction and why he used the 'bloody nose' idiom. pic.twitter.com/WShp2MkOlL

— Sandeep (@SandeepUnnithan) April 30, 2018
Earlier at an event, Akshay defended Twinkle over the auction and said: "Of course I stand by her, whatever we are doing is for a good cause. I am with my wife... Mujhe kuch fark nahi padta kon kya bolta hai (I don't care about who says what)."
'Rustom' was a period drama set in the 1950s. It followed the story of Parsi Indian naval officer Rustom Pavri, who is struggling with his marriage after he discovers his wife has an affair with his friend, a businessman who was trying to negotiate a deal to sell a damaged aircraft carrier to the Indian Navy.
The film was based on the real-life incident of Naval Officer K. M. Nanavati and businessman Prem Ahuja.
(ANI)