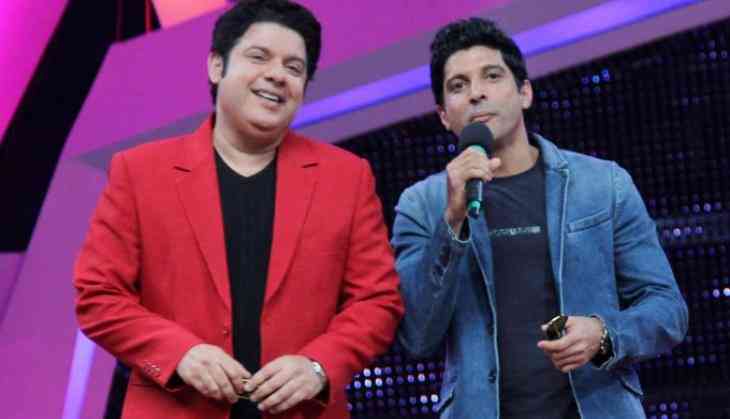 Recently Bollywood actor Farhan Akhtar had a chat with journalist Barkha Dutt on 'We The Women' and here he discussed all the allegations on Sajid Khan in MeToo campaign. Farhan Akhtar said he was shattered and shocked when he heard about those allegations and he even felt hypocritical if he would have not said a word on those allegations.
Let us tell you at that time of MeToo campaign many co-workers and actors who have worked with director Sajid Khan came out with their sexual harassment stories that they faced while working with him. Including actress Saloni Chopra to a female journalist have accused him of sexual harassment. After those allegations, Sajid Khan had to come out of his next project Housefull 4.
"Everytime something like this has happened in the public domain, I've been very vocal with my opinion. When it came to someone within my family, I felt silence on that front would be very, very hypocritical. So pretty much on the first day when three women came out and spoke, I felt it was important for me to speak out. Sajid, being my brother, I need to now work with him, try to figure out how he can see this thing through and how it is that he can make the women who have been affected by his actions, somehow feel better," Farhan Akhtar said in the session at 'We The Women'.
I cannot adequately stress how shocked, disappointed and heartbroken I am to read the stories about Sajid's behaviour.
I don't know how but he will have to find a way to atone for his alleged actions.

— Farhan Akhtar (@FarOutAkhtar) October 12, 2018
October 12, 2018
He further elaborated, "It was surprise, disappointment and strangely, because when it's a member of your family, you also feel a certain level of guilt. It's happened to all of us in the past when we hear something like this and say 'but how come someone so close to him didn't know.' The truth is I didn't. If I did know I would've spoken about it way before the story broke. There was this certain guilt about that, how could this be going on and I had no idea. So there were conflicted emotions,"
This is a heartbreaking time for my family.We have to work through some very difficult issues. If my brother has behaved in this manner he has a lot to atone for.I don't in any way endorse this behavior and Stand in solidarity with any woman who has been hurt.

— Farah Khan (@TheFarahKhan) October 12, 2018
Significantly, after those allegations, Sajid Khan's sister and choreographer-director Farah Khan also came against him and she clearly said that she will stand with the victim if his brother is wrong.
Also Read - Tanaji actor Ajay Devgn forgot his marriage anniversary date; how his wife Kajol reacted to it is shocking!