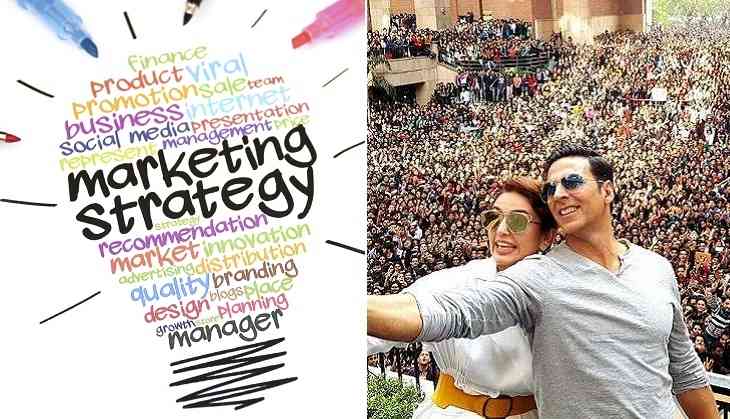 Film Promotions: A Myth or Reality (File Photo)
Over the years, the concept of film marketing and promotions has garnered a lot of prominence wherein a special team is employed to plan the campaign so as to keep the film as well as the film-stars in news.
There is a solid perception that being in news would often translate into ticket sales and any sort of media coverage would excite the audience about the movie. The film promotion in this industry ranges from grand trailer and song launch events, to city tours, to interviews, to social media and finally concludes with appearance on television shows. To add more to it, lakhs of rupees are spent on media net so as to get the articles printed on the front page of prominent newspapers.
Yes, promotions are important, but don't you agree that they need to be relevant to the film subject?
Don't you think a film has to be promoted keeping the target audience in mind? Television is the largest medium of entertainment in India and the viewership of daily soaps is around 5 times higher than the ticket sales in cinema hall. So isn't it better to promote a 'rural Indian film' like Badrinath Ki Dulhania on daily soaps aired on star-plus and Colors rather than going on a city tour as that would give a wider reach?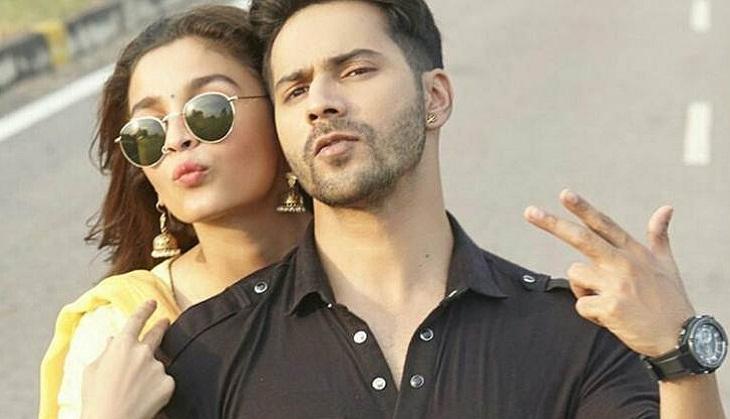 Varun Dhawan in Badrinath Ki Dulhania
As an audience, what drives you to the cinema hall: the theatrical trailer bundled with a couple of good songs or stars going on an over-drive to promote their films? Promotions make sense only when they are backed by a good trailer. They act as a secondary factor to excite the audience as first and foremost would always be the trailer.
Film PR is basically a PeRception building game wherein their task is not just to project the film as a hit (irrespective of the actual result) but also create a fear among the producers that the film would fail if it is not promoted.
Although the task of promotion is to communicate the arrival of a film, what is does more than often is to drive an agenda of film's success. There is often an attempt to project films as a hit as producers often claim via press releases that their film is already in profits owing to sale of satellite, music and distribution rights.
99 out of 100 times such press release indicate that the makers are not confident of their product and want to create a perception of the film being a box-office hit. So yeah, film PR does help in window dressing a situation but that's for a short span as truth eventually prevails! Isn't it? The promotions might lure a person to a theatre but cannot assure of the person liking the film.
Coming back to point, if promotions actually made a huge difference, there would have been several hit films in 2016 as compared to merely 16 genuinely successful films. There is often an argument that promotions play a significant role in recording a better opening weekend number and content speaks in the long run.
However, it is quite easy to break this perception as all the record openers of this industry were benefitted by the presence of a superstar, reasonably liked trailer and at least one chart-buster song! While superstar films are bound to open well without promotions, even the ones starring the gen-next have the same pattern. Don't believe us? Let's try and justify!
Tamasha marked the return of Deepika Padukone and Ranbir Kapoor after the recording breaking performance of Yeh Jaawani Hai Deewani. The film was promoted like there is no tomorrow as the star-cast did several city tours, travelled by train, made appearance on all possible reality shows. At all promotional events, the lead paired hoped to recreate the Yeh Jaawani Hai Deewani magic.
But what happened next? The film recorded a below par opening of Rs 10.87 crore which was around 50 % lower than the lead pair's last film. Despite being all over the place, the film failed to get the audiences excited as the theatrical trailer had nothing new to offer and highlighted a dark undertone which turned off a section of audience.
Ranbir Kapoor
On the flip side, a film like Roy, having a lesser known star-cast, recorded opening of Rs 10.40 crore which is similar to Tamasha. And this, despite the fact that, Ranbir Kapoor didn't eventually promote the film and billed his part as a guest appearance whenever he was asked to speak about it. The reason for the opening was simple. The music of the film was a rage amongst the youth which got them excited about the film. Although the fate of Roy was worse than Tamasha, it did embark onto a very good start.
While content does the talking in long run, it is the trailer, music and face-value that helps the film take a good initial. Is it really necessary to indugle in on the face promotional activity just to be in the news?
Let's see which Bollywood actor takes the brave move to opt for subtle and controlled promotions thereby breaking a major myth that exists in this industry!
Your thoughts?