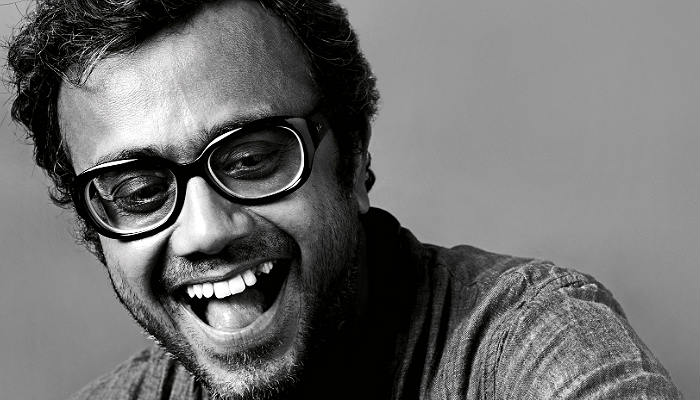 Director Dibakar Banerjee ventured into production with his 2015 Sushant Singh Rajput hit Detective Byomkesh Bakshy. Banerjee has also produced Kanu Bahl's Titli, which has won acclaim within just two days of its release.
Talking about Titli, Banerjee said:
"I expected rave reviews from critics because Titli is not my film, it is directed by Kanu and when you don't direct a film, you are not objective. Ever since I read the screenplay of Titli, I knew that the film is going to be one of the strongest Indian films ever and I still believe that. The reaction from the critics and audiences is a great validation of my instinct."
Titli has one of the smallest production budgets in the history of contemporary Indian films. When asked about the budget, Banerjee said:
"When Kanu came to me with this script, all I knew is that the script was very close to Kanu at a personal level and that we needed to make this at a very limited budget. Not just the production budget, but I would say even the marketing budget is one of the smallest ever in the Indian film industry."
"I think music should be used in a film only when visuals fail to communicate what the director wants to say. The way Kanu has made Titli is very similar to my style of film-making," the Byomkesh Bakshy director said.
Banerjee was among a host of filmmakers who returned their national awards last week in protest of the growing intolerance in the country. Banerjee returned the National Award he received for Khosla Ka Ghosla.
Among with the other filmmakers, he had also urged that the government tend to the protests in FTII. A number of Bollywood celebrities, including the likes of Anupam Kher, have criticised this move, and have claimed that the act of returning the award was politically motivated. Speaking on the issue, Banerjee said: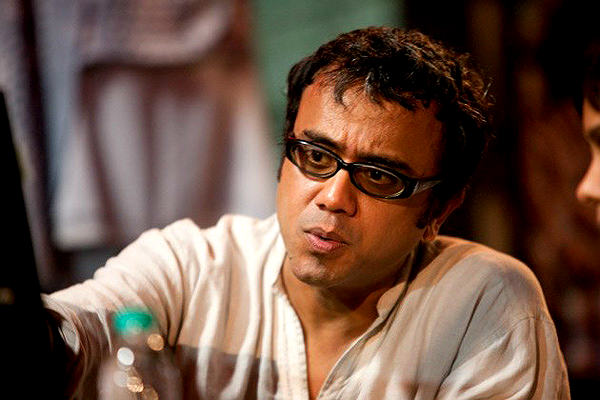 "I expected people to react strongly to our act of returning the national award. I was initially hurt when people called this act politically motivated, but I can say this on record that this is not a politically motivated act rather it is socially motivated. We all want the educational institutions to be free from all political turbulence."
"I meet Anupam Kher quite often and I will be soon meeting him to discuss this issue too. He is a very good friend of mine. I think Anupam Kher is partly right in saying that the national award belongs to the team and not just me. I was not at all happy in giving the award back. This does not make me happy, but I am doing something very unpleasant to draw the attention of people. I don't think there is another way to make people notice this issue," he said.
Students of the Film and Television Institute of India have been protesting for over four months over the appointment of Gajendra Chauhan as chairman of the institute. When asked as to why industry professionals took so long to respond to the FTII protests, Banerjee said:
"I am protesting now is because it has been 140 days since the students and ministry have been talking. Finally, last Sunday we were told that the students are going back to their classes but will continue the protest. That's when we thought to show some support to the students in their protest so that they feel they are not alone and that even the film industry is supporting them."
The director said he wants to make educational institutions free from all the political influences. When asked if he would be willing to take up the responsibility of being the FTII chairman, Banerjee said:
"I would not like to be the chairman of FTII as only highly experienced people are entitled for that post. People who have been a part of Indian film industry for over 20 years can be the chairman of FTII. So I think actors like Paresh Rawal, Anupam Kher, Saeed Mirza or Javed Akhtar could be chairmen of the FTII.

The main job of a chairman is to guide the students and who better than these people to do the same? I am still finding my path, so how can I even think of taking up this post?"
On his upcoming films Banerjee said:
"I am working on a script right now, but can't reveal much about it. All I can say is my next film will be very different from what I have done till date. Byomkesh Bakshy 2 will also happen very soon.

It will start working on it after I am done shooting for the film I am currently working on. Making Byomkesh 2 will be tougher than the first part as people will expect something new and fresh from the film. However I think, Byomkesh 2 has to be more commercially viable to appeal to a larger audience."