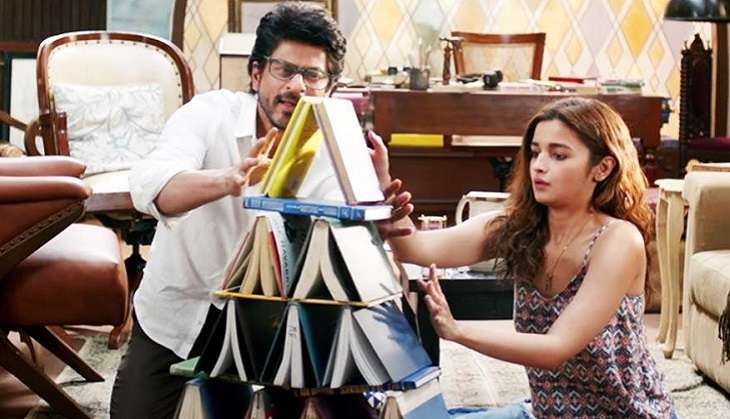 Gauri Shinde's Dear Zindagi, which hit the screens on 25 November, is looking to end its Box Office run at collections close to Rs 64 crore.
Viewers flocked to the theatres to catch a glimpse of Shah Rukh Khan and the film recorded a good opening weekend with collections of Rs 32.75 crore. However, the film witnessed a fall in collections from Monday and went on to record low but steady collections for the rest of its run.
Despite the presence of bankable stars like Shah Rukh Khan and Alia Bhatt, the film is expected to record lifetime business in the range of films like Pink (Rs 65.00 crore), Neerja (Rs 76.20 crore) and Kapoor and Sons (Rs 73.29 crore), which appealed to a similar audience.
While Dear Zindagi was expected to rake in way more than its current Rs 60 crore plus mark, the coming-of-age film failed to do so as it managed to find takers only at India's high-end multiplexes.
Despite the mixed reviews, the controlled budget and high pre-release revenue of the film has helped it bag the hit tag. In terms of the economies of Dear Zindagi, the film has proven to be a super-hit venture for the producers while the distributor, Narendra Hirawat (NH Studioz), may just about manage to break-even.
The Shah Rukh Khan helmed film has bagged a hefty sum in terms of satellite rights. However, the channel that purchased the rights may stand to lose money as the film does not fall into the television-friendly category.
Here's decoding the number game behind Dear Zindagi:
Budget:
Cost of production: Rs 22 crore (Excluding Shah Rukh Khan's acting fees)
Print and Publicity: Rs 11 crore
Total: Rs 33 crore
Revenue (For Producers):
India Distribution Rights: Rs 32 crore (NH Studioz)
Overseas share: Rs 21 crore (approx.) (Distributed by Red Chillies)
Satellite rights: Rs 22 crore
Music rights: Rs 10 crore
Ancillary sources: Rs 2 crore
Total revenue: Rs 87 crore
Profit: Rs 54 crore
For distributors (NH Studioz)
Expense:
India Distribution Rights: Rs 32 crore
Revenue:
All India Distributor Share: Rs 31 to Rs 32 crore (expected)
Loss: Rs 0 to 1 crore (expected)
In an ideal scenario, Dear Zindagi should have been an average grosser at the Box Office. However, given the magnitude of profits for the producers, the film is a hit. The profits will be shared by Shah Rukh Khan, Karan Johar and Gauri Shinde in the ratio of 50:25:25.