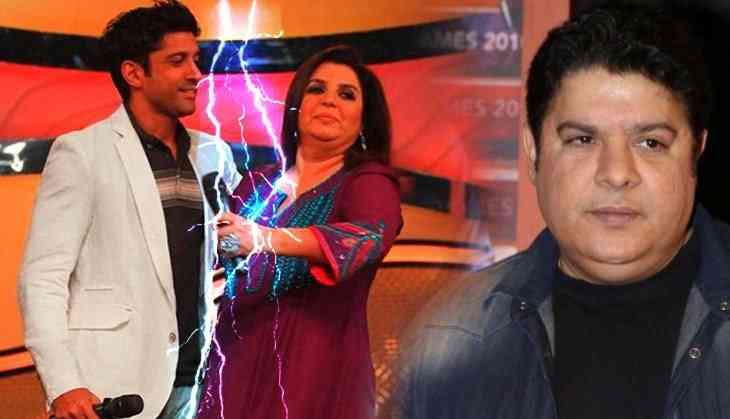 Bollywood actor Farhan Akhtar and his cousin director-choreographer Farah Khan are no more in talking terms. They both have been together since their childhood and recently in the #MeToo air, something happened that really changed their vibes to each other. It is known that director Sajid Khan was sacked from his duties of directing a film when he was allegedly accused of harassing the co-workers.
However, while responding to it Farhan Akhtar deeply criticized his cousin Sajid Khan for his behaviour and didn't show support to Sajid and his family. While sister Farah Khan was totally upset with Farhan Akhtar's criticism for Sajid Khan.
I deeply resent your insinuation that me or my family knew of his behaviour yet did nothing. Your anger is justified. Your conspiracy theories not. @_Amrita_Puri https://t.co/MCLptZioWR

— Farhan Akhtar (@FarOutAkhtar) October 13, 2018
Let there be no confusion about whether I stand in solidarity with the women who have spoken up. I absolutely do. @karishmau @redheadchopra https://t.co/qYmaj2yN4P

— Farhan Akhtar (@FarOutAkhtar) October 12, 2018
Bollywood Hungama quoted a source saying, "Not that Farah expected Farhan to speak in Sajid's support, but being family, the least Farhan and his sister Zoya could've done was to hold Farah's hand during this hour of crisis. Or so Farah believed. Instead Farhan openly criticized Sajid's conduct on twitter and all bit described Sajid as a family shame,"
"That really hurt. As things stand now, Farhan's family has dissociated itself completely from Farah and her brother," the source added.
October 12, 2018
Even what will be worse than that in the same week when Sajid Khan was accused of sexual harassment, Farhan threw a big party. However, we can only hope that soon the things got to solve in between all the cousins.
Also Read - Shocking! Neither Shah Rukh Khan nor Aamir Khan have any film to release in 2019