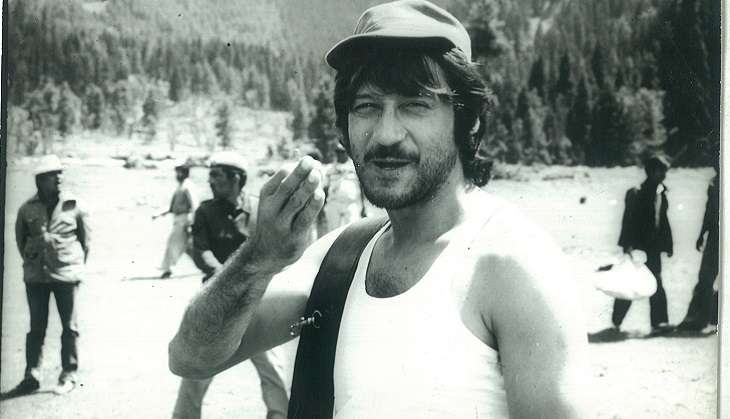 For five years between 1985 and 1989, I was a click-happy photojournalist before the exacting demands of a newly landed editorship drew me away. I have dug out a few pictures shot by me; I hope you like them.
This picture of Jackie Shroff was shot in 1986 in Pahalgam on the location of Subhash Ghai's Karma. He was in starry company - Dilip Kumar, Naseeruddin Shah and his buddy cum rival Anil Kapoor. When Jackie saw me clicking away, he jocularly chided me, "Kya bhiddu, ab yeh dukaan (photography) bhi khol diya?"
I knew Jackie from my short stint with The Daily newspaper. I had met him for a piece on models that featured Ayesha Shroff, Kiran Juneja and Mahesh Anand (I met Jaggu Dada, as he was known, at his favourite haunt, Pastry Palace, Napean Sea Road).
Also Read: #CinemaSnapshot: How Anil Kapoor hasn't changed at all from his Mr India days
He was a handsome bloke, a hot favourite with girls even before he stepped into the film industry. We got along from the word go, and he was the only actor who was invited for Anita and my wedding at NSCI Club, which he attended along with his then-girlfriend-now-wife Ayesha.
In his pre-stardom days, Jackie would come to borrow a bike from our common friend Ramesh Patel, and while waiting for the bike keys, join us in the Sunday gully cricket.
Also Read: #CinemaSnapshot: When Sridevi waited for Yash Chopra to fix lights on the sets of Chandni
Jackie now calls me "purana chawal" whenever we meet. The first time he did so, I was curious and asked him, 'What does that mean?' He replied with his characteristic loopy grin, "I have seen you in the industry for more than 25 years. Chawal jitna purana, utna achcha."
-- Dinesh Raheja (Bollywood News Service)