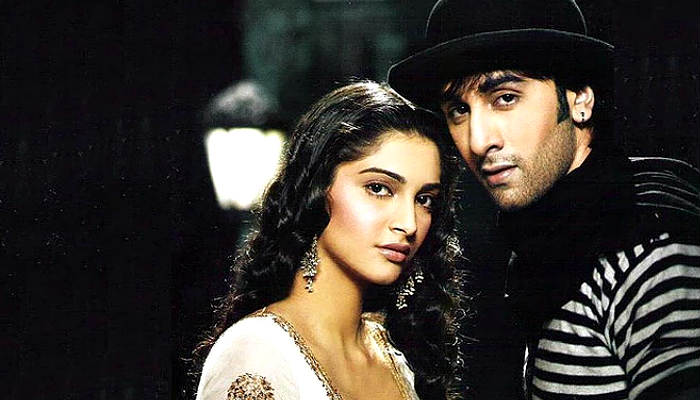 Back then, when these star kids made their debuts in Bollywood, Ranbir Kapoor and Sonam Kapoor seemed to share an amicable relationship. Both debuted in Bollywood with filmmaker Sanjay Leela Bhansali's Saawariya.
However, the two may not share the same bond now. Remember how Sonam called Ranbir a 'mama's boy' and Ranbir in lieu called her a 'drama queen'?
In an interview during Saawariya promotions, Ranbir asked Sonam out on a date and the actress happily agreed. In fact, he complimented Sonam on her beauty and intelligence. Answering a question on whether he ever had any brotherly feeling for Sonam growing up, Ranbir said:
"No I don't think it was anything brotherly. Sonam has always been this incredibly beautiful girl, and the best thing about Sonam is she's so good at heart. There's so much of goodness in her, there is no negativity. Whatever she says, it's from the heart.

And she's always been like that. It's not that oh she's become an actress so she's changed or she's going to change. I know she'll always be this way. She's really grounded and there's no attitude or ego hassles. Everything is black or white, there's no middle, and that's the best thing with Sonam that she has retained since childhood."
Sonam too appeared to be in awe of Ranbir and said:
"Ranbir has always been this stud. All the girls always wanted him! He's always been one of those guys who girls always run after, and stuff like that. He's a few years older then me but we've been, I guess we hung out like a couple of times and we were always on a very friendly note. He likes to pull my leg a lot. But...And I like correcting everything he does, a lot!"
Well, one can never predict how things could change!
-- The interview was given to BBC in 2007