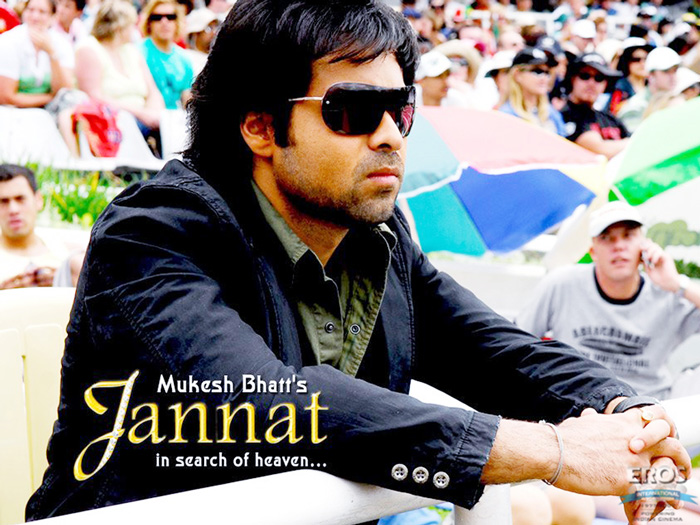 As Chennai Super Kings and Rajasthan Royals face a two year ban from IPL, we give you a list of Bollywood films which dealt with the theme of betting, way before the current controversy:
Jannat (2008)
The film was a Bollywood love story with the backdrop of cricket betting. The plot of the film revolves around how Arjun (Emraan Hashmi) lies about his habit of cricket betting to his fiance Zoya (Sonal Chauhan). The film was a brave take on cricket betting and was the first of its kind that tackled the controversial topic. The success of the movie triggered the makers to come up with a sequel of the film in 2012 which dealt with gun smuggling.
Do Dooni Chaar (2010)
Another film which dealt with the subject of betting was Habib Faisal's 2010 sleeper hit Do Dooni Chaar. In the film, Santosh Duggal's (Rishi Kapoor) son Sandy Duggal is seen to be indulging in cricket betting at a very young age. One of the subplots of the film tackles how the habit lands Sandy and his family into trouble. This film also gives out a subtle message about the negatives of betting.
Barring the above mentioned films that dealt directly with cricket betting, there are some films which spoke about match fixing as well:
Lagaan (2001)
In Aamir Khan's Lagaan, Ashutosh Gowariker used his imagination to incorporate match fixing in his film which is set in the year 1893. The character of Lakha (Yashpal Sharma) is the one who indulges in match fixing.
Iqbal (2005)
Shreyas Talpade's Iqbal was another film in which the 'match fixing' scandal was shown in a subtle way. In one of the pivotal sequences in the film, as Iqbal is pitted against his rival, Kamal,his coach (Girish Karnad) tries to bribe Iqbal to bowl badly. This would ensure that the national team scouts at the game would select Kamal for the national cricket team. Iqbal takes up the offer, out of concern for his father, who is facing financial difficulties. Luckily, an advertising agent is able to offer him a better deal, and Iqbal bowls with his usual fiery pace and wins the match for his team.