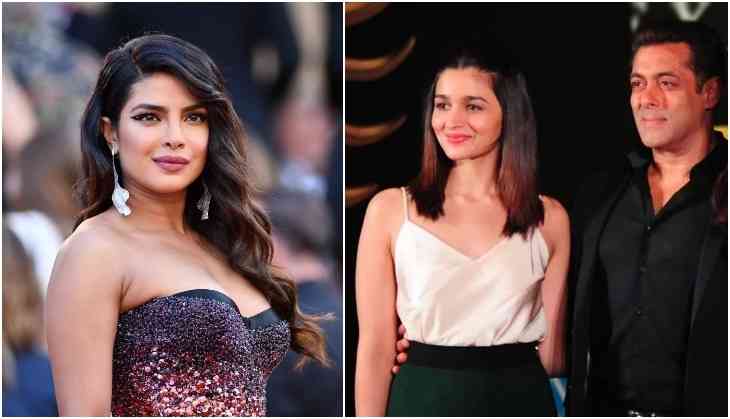 It looks like that Priyanka Chopra's decision of leaving Salman Khan starrer Bharat at the last moment has really turned totally negative to the actress. Since the promotions of Bharat has started, Salman Khan is leaving no event to take a dig at Priyanka Chopra for choosing marriage over his film at the last moment. It is known that Priyanka Chopra was earlier supposed to star opposite Salman Khan in Bharat, but Priyanka chooses to opt out from the project.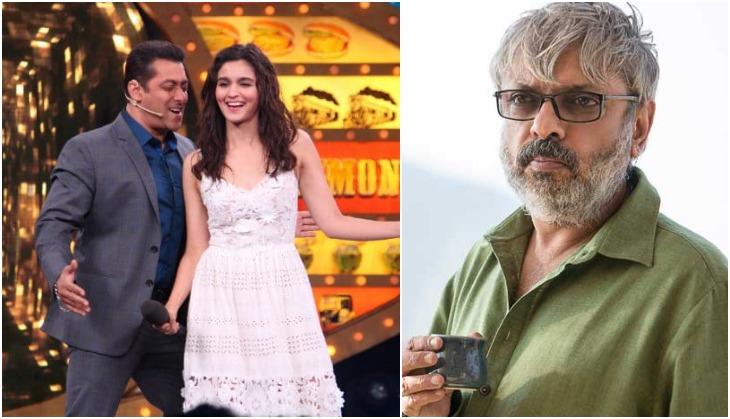 Salman Alia Bhansali
Now one more detail is coming out and it is surely shocking to Priyanka Chopra fans, according to the media reports, Priyanka Chopra not just lost her chance to work with Salman Khan in Bharat but also in Sanjay Leela Bhansali's Inshallah. Actually, Bhansali was considering Priyanka Chopra opposite Salman Khan in Inshallah but this whole Bharat chapter made the casting totally opposite to the expectations.
According to Bollywood Hungama, one close aide to Salman Khan said, "You think Bhai will ever work with her again? Not in this life. Bhansali had to choose between Bhai and Priyanka. And the choice is a no-brainer."
Actually, when Priyanka Chopra left Ali Abbas Zafar directorial Bharat, then Salman Khan was quite angry with Priyanka and he even didn't respond to the whole controversy. At the last moment, Katrina Kaif joined Bharat and she took the role opposite Salman that was earlier supposed to be played by Priyanka Chopra.
However, the whole chapter ended with Bhansali's Inshallah, Salman was totally clear to Bhansali that he won't work with Priyanka and he would have to find another actress to the film. Now finally, Bhansali has zeroed for Alia Bhatt to work with Salman Khan in Inshallah, that is slated to next eid 2020. While, Bharat is going to release on Eid 2019, on 5th June.
Also Read - Bharat actress Disha Patani opens up on how her father reacts to her hot pictures and it's surprising!