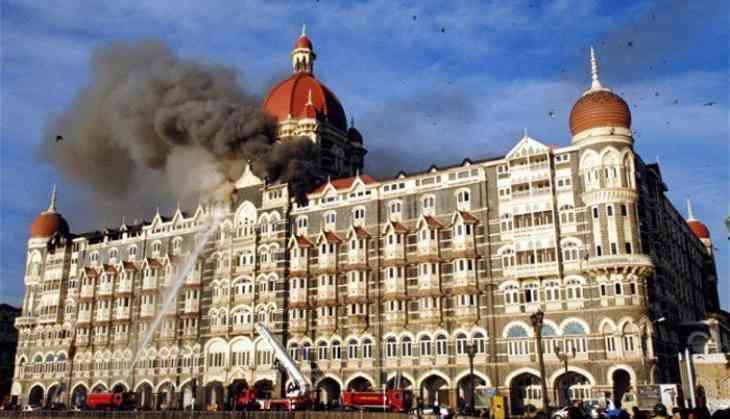 Three years after French director Nicolas Saada's "Taj Mahal", which focused on a single site of the 2008 Mumbai terror attacks, Australian filmmaker Anthony Maras' debut narrative feature, "Hotel Mumbai", enters the precincts of the iconic property and presents a fictional recreation of the violence perpetrated on India's financial capital by heavily armed terrorists a decade ago and the remarkable resilience displayed by the staff and guests that were caught unawares.
"The film is about one of the most terrible incidents imaginable, but it is also about people from different groups cutting across ethnicity, race and class coming together to fight off the attackers," Maras said at a press conference after the world premiere of "Hotel Mumbai" at the 43rd Toronto International Film Festival.
In a reaction that is typical of Indian journos covering the festival, the film was critiqued by some ever-touchy quarters for not mentioning Pakistan by name as the perpetrator of the heinous act of terrorism, as if the role of elements in the neighbouring nation is in any need of reiteration. In any case, it would not have changed the story or its emphasis in any way.
In response to a question, the director, known for several awarded shorts, said, "'Hotel Mumbai' is an anthem of resistance and tenacity. The hotel restaurant was up and running within three weeks of the attack and the damaged structure was restored to its old glory in 21 months. That is the spirit that my film celebrates," added Maras.
"The overarching narrative," said Maras, "is that 500 people were caught up in a situation and fought their way through with exemplary courage."
He pointed out that the film does not view only the four gunmen who wreaked havoc in the Taj weren't as guilty. "Their handlers were just as culpable," he said.
The star-studded cast of "Hotel Mumbai", shot in Adelaide and Mumbai, is led by Dev Patel, who plays a Sikh concierge who goes beyond the line of duty to protect the guests whose lives were at grave risk during the siege.
"It tackles a delicate subject that is still very raw for many of the survivors. It humanizes the situation," he told the media.
"Hotel Mumbai" also stars Armie Hammer, Nazanin Boniadi, Anupam Kher and Jason Isaacs. Kher is cast as the Taj Mahal Hotel's real-life head chef Hemant Oberoi.
Hammer, star of such films as "The Social Network" and "Call Me By Your Name", said, "'Hotel Mumbai' tells an incredible story that is an ode to the indomitability of the human spirit."

"Hotel Mumbai" is a thriller with the requisite elements of high drama firmly in place, but more than anything else Maras and his cast emphasized this fact repeatedly during the press meet it throws into relief the triumph of humanity over "a terrible act of evil".
-PTI