Arbaaz Khan has finally spoken out on the rumours surrounding his marriage with Malaika Arora Khan. The actor posted a video on his Instagram account and captioned it as "Some people need to mind their business, stop talking and writing bullshit and concentrate on their own miserable lives."
The video shows him dubsmashing on Bollywood song Kuch Toh Log Kahenge, Logo Ka Kaam Hai Kehna. He posted the video while hanging out with Amrita Arora Ladak (Malaika's sister) and her husband Shakil Ladak in Dubai. Watch the video here.
The rumours regarding the two heading for a divorce spread like wildfire a few days back. Earlier, Malaika's manager too rubbished the authenticity of the rumours and said that 'the two are very much in love.'
Also read: Malaika Arora Khan-Arbaaz Khan very much in love: Actress' manager thrashes divorce reports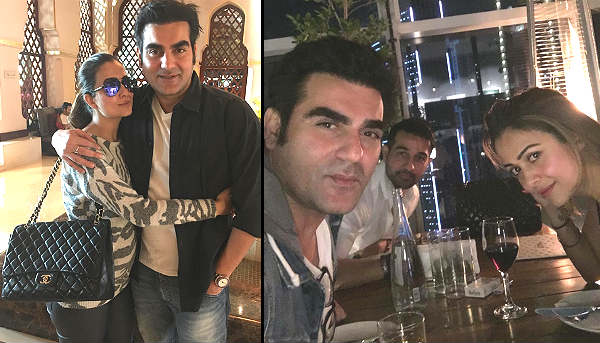 However, this is not for the first time that the speculations around Arbaaz-Malaika's divorce raised their heads. Earlier in 2011, the actor thrashed the reports of separating with Malaika on Twitter and posted:
"Let me clarify one last time that Malaika and I are very much together. Gossip mongers and stupid malicious reporting about us should stop" [sic]

"We don't need to validate our relationship constantly because of some stupid news in some gossip column," [sic], he added.
Also read: Malaika Arora Khan's Greek holiday pictures ooze hotness