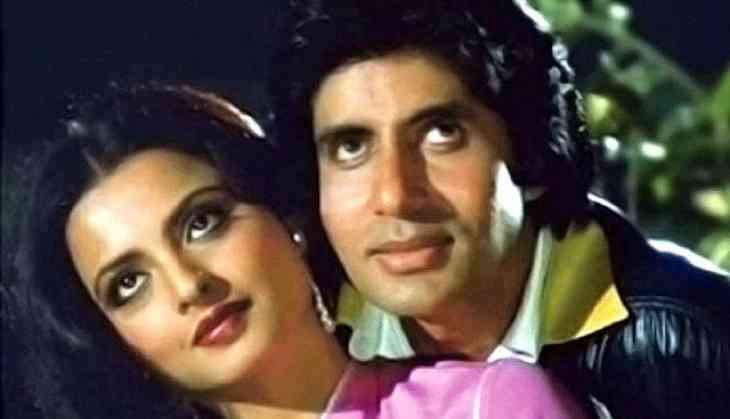 The superstar of the Millenium, Amitabh Bachchan is celebrating his 77th birthday today and it becomes more special as the actor recently has honoured with Dadasaheb Phalke award. All thanks to his critically and commercially successful films. There is a lot to talk about the actor and his performances but in between all of that, there is one thing for that the superstar never looked back.
It was his alleged romantic love story with actress Rekha that got attention from the headlines of newspapers and some of the incidents. Back in the 70s, both have made a lot of buzz about their relationship and romantic affair. Here we have brought you 9 facts of their relationship that shows what they had in the past.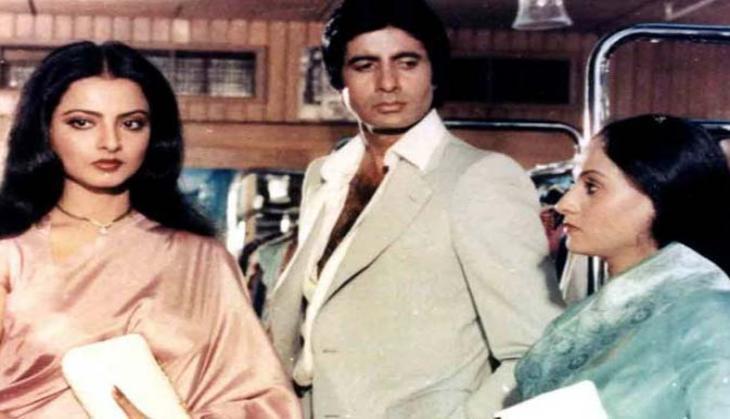 amitabh rekha
1. Rekha has been vocal about her love for Amitabh Bachchan time and again. In the past, the trio of Amitabh-Jaya-Rekha has always maintained silence.
2. Director Yash Chopra was the person who added the fuel to their affair with casting them in the film Silsila. The film was a glimpse of the story what happened in the lives of Amitabh-Jaya-Rekha.
3. Simi Grewal hosted a show that was popular for revelations of the stars about their personal affairs. Simi had once told how she asked Rekha question about Amitabh Bachchan, "It was easy asking her the question about Amitabh."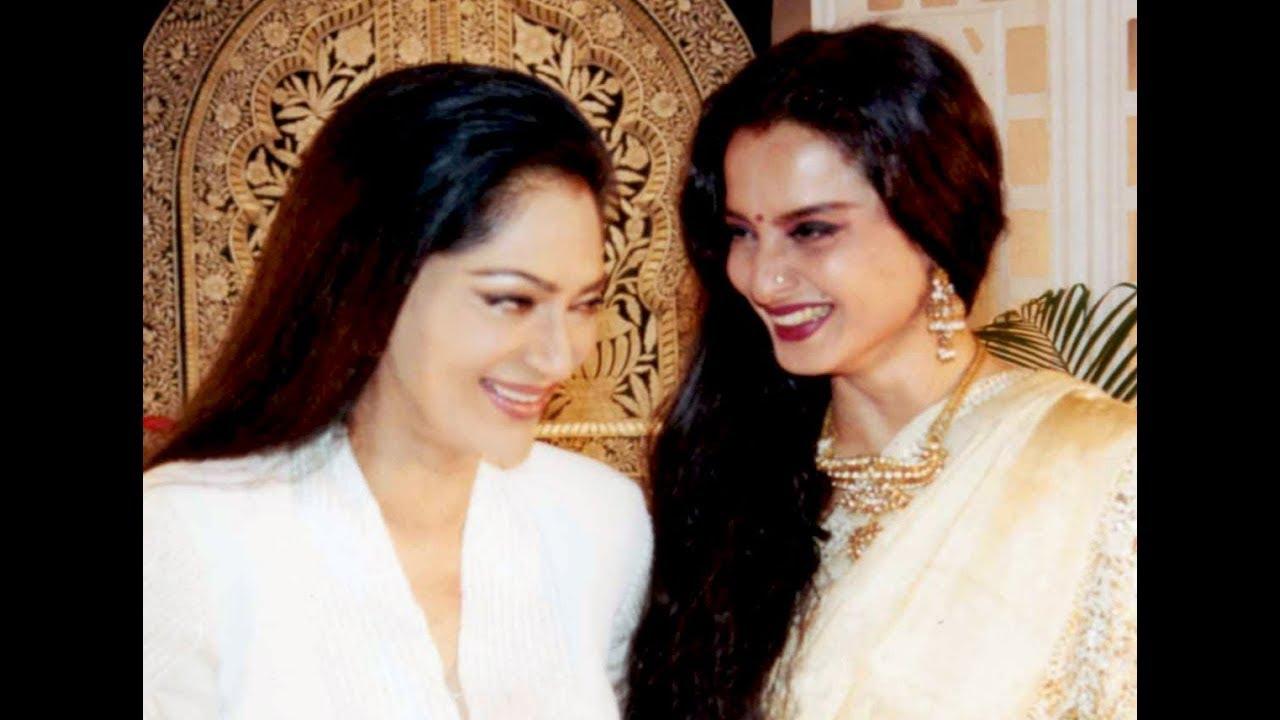 Rekha Simi Garewal
4. Rekha also had spoken to Simi's show sharing her experience of working with Amitabh Bachchan. She said, "Well, I think I had arrived, so to say. In many ways, I'm senior to him. But, standing in front of Amitabh Bachchan, the ultimate actor, was not easy."
5. Rekha went on saying about Amitabh Bachchan, "I knew him as Didibhai's (Jaya Bachchan) husband. First of course, boyfriend, and then husband. I never knew him otherwise, because we never got a chance to sit and talk. When I started working with him, I was so nervous... I really, really learnt a lot. It changed my perception of what being on the set is like. It was never a playground for me again."
6. Rekha also told how she was impressed with Amitabh Bachchan, she said, "I was never impressed by the ordinary. And he was like something I had never seen before. I have never seen him, ever, express pain,"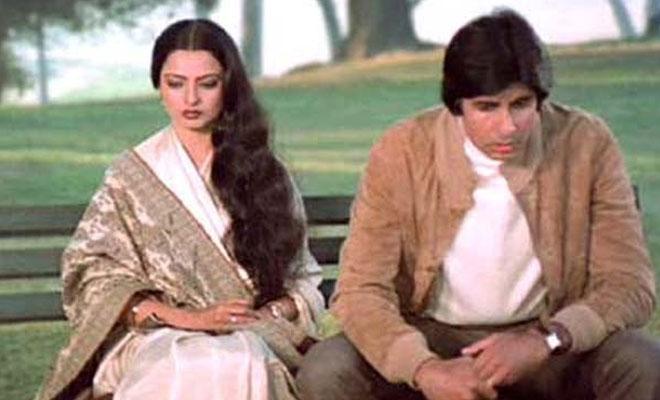 Amitabh Rekha
7. Rekha shared what she felt after meeting Big B, "And when I found this person, and I had never met anyone like him... He is a fellow Libran. How can so many good qualities be bestowed upon one human being? Not fair."
8. Simi then asked her (Rekha), 'Did Rekha fall in love with Amitabh?, The she replied, "Absolutely! Duh, that's a dumb question!"
9. Rekha then added that she never fell in love with him, "You want to know the truth? There was never a personal connection with him. That's the truth. What do I deny? I'm not in love with him? Of course I am. Duniya bhar ka love aap le lijiyega and add some more - I feel that for that person. Bottomline."
Also Read - Amitabh Bachchan Birthday: From Karan Johar to Tiger Shroff, Bollywood stars wishes 'Shahenshah'