We're often star struck when we run into our favourite Bollywood actors at airport lounges, film screenings, sport events, and the like. But there's one man who manages to humble even the biggest celebrities, and he doesn't make much of it.
On the Dalai Lama's 80th birthday, here's are a few words from stars who encountered the spiritual leader in person.
Shah Rukh Khan - Reading out his script to the saint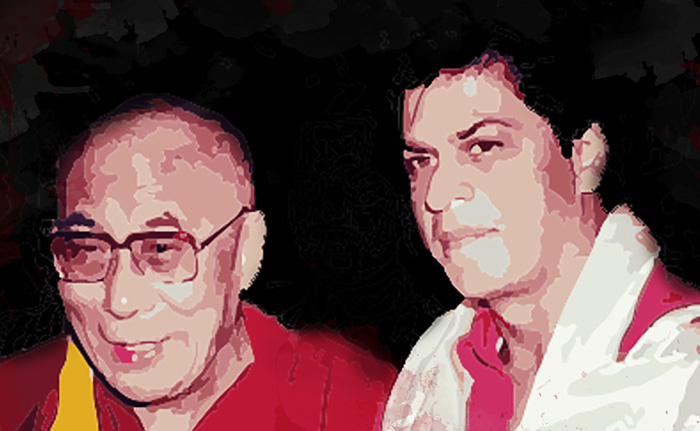 During the special screening of 'Asoka', a 2001 released Bollywood film, actor Shah Rukh Khan made a special gesture to the Dalai Lama. Khan narrated his entire film script to him, word by word. The 'King' of Bollywood even knelt down and sought blessings of The Dalai Lama.
"The Lama speaks in the manner our forefathers spoke," he said, as he rejoiced over how the holy saint praised and blessed him for his film. (Source: The Times Of India)
Anil Kapoor - On a spiritual journey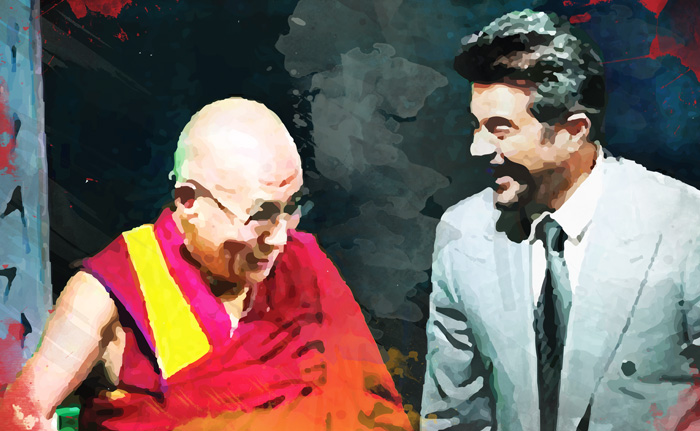 Anil Kapoor met The Dalai Lama accidentally on a flight. Incidentally, the Bollywood star had been reading a script in which his character was required to be calm and compassionate, when he noticed a few monks seated in front of him. It didn't take the actor a second to recognise His Holiness who was seated right before the actor.
"I thought I should not miss the opportunity. So I went up to him, knelt down and said 'Sir, please give me your blessings and please sign the script'. And of course, he readily obliged," said the actor, while describing his experience. (Source: NDTV Movies)
Rani Mukerji - A humbling award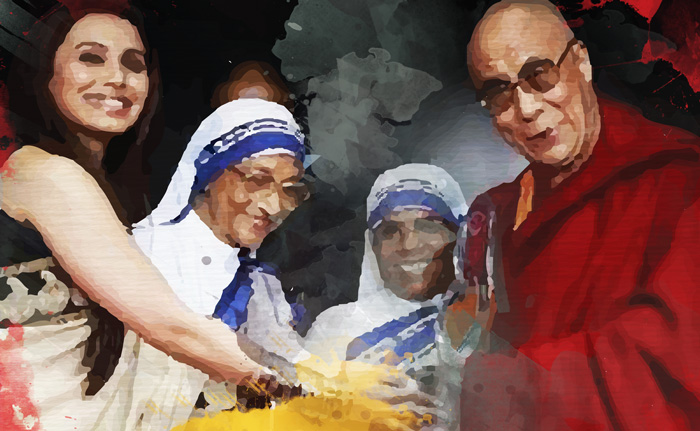 The Bollywood actress had the privilege of presenting the Mother Teresa Memorial International Award for Social Justice to The Dalai Lama at an event organised by the Harmony Foundation in Mumbai in 2010.
Considering herself fortunate, Rani Mukerji expressed her glee on the occasion and said "only a chosen few get blessed by His Holiness." (Source: Dailailama.com)
Arjun Rampal - A holiday encounter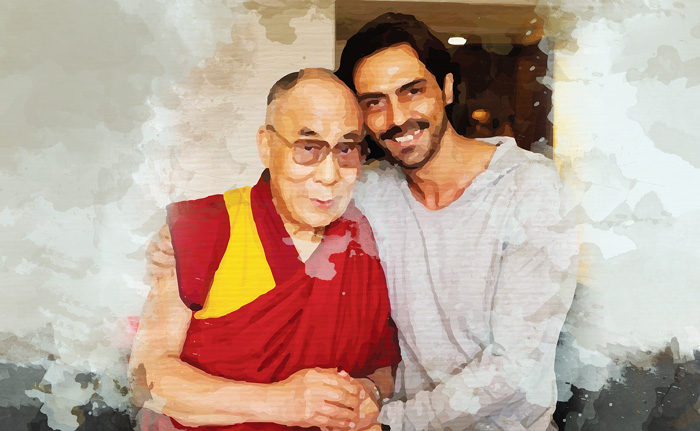 While the actor was vacationing with his family in Dubai back in 2013, Arjun Rampal ran into The Dalai Lama. The 'Roy' star had said that he always wanted to meet the great visionary with his family. Arjun recalls the Tibetan saint asking him to do films with messages.
"This time, our meeting was really unique and special. He has a great sense of humour and child-like innocence. When you are in his company, you can't fail but experience incredible energy." (Source: India Today)
[fullsuite/]