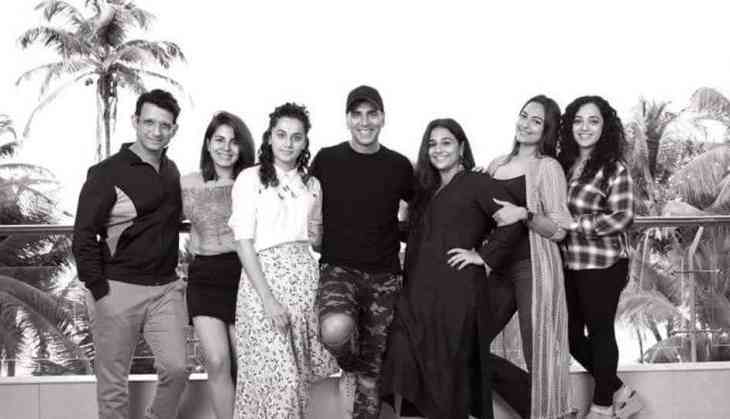 US-based filmmaker Radha Bhardwaj has approached the Bombay High Court against Akshay Kumar's newly announced venture 'Mission Mangal' over copyright infringement issue.
The film, which is claimed to be India's first space film, is seeking troubles as the director on Wednesday filed a suit to stop put a stay on the production and release of the movie. The film is about India's 2014 Mars Orbiter Mission (MOM), also known as Mangalyaan.
Bharadwaj in her suit claims that she gave the screenplay to producer Atul Kasbekar in 2016 and signed a non-disclosure agreement that prohibited the production company from disclosing the project to anyone without her prior consent.
Kasbekar however revealed the project to Vidya Balan that irked Bhardwaj and instigated her to move to court. Her project is registered with the US copyright office in 2016 after ISRO notified her of its support for the movie and arranged inputs of several of its engineers for the US-based director.
Akshay Kumar announced the project earlier this month. This is a joint venture with Fox Studios and Cape of Good Films. The director for the film will be Jagan Shakti and it will also be starring Vidya Balan, Sonakshi Sinha, Taapsee Pannu, and many others.