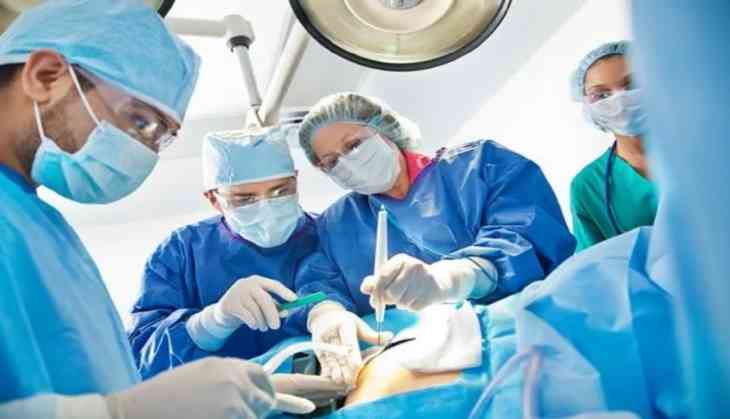 Doctors in Turkey were left shocked after finding hundreds of coins, pieces of glass, batteries, stones, and a screw inside a patient's stomach.
According to Gulf Today, Burhan Demir from Ipekyolu, Turkey, took his younger brother to the hospital after he complained of abdominal pain.
When the doctors conducted an endoscopy with ultrasound and X-rays, they were left baffled after discovering bizarre things inside a man's stomach.
The team of doctors found 233 items in the 35-year-old man's stomach, which includes, lira coins, batteries, magnets, screws, and pieces of glass.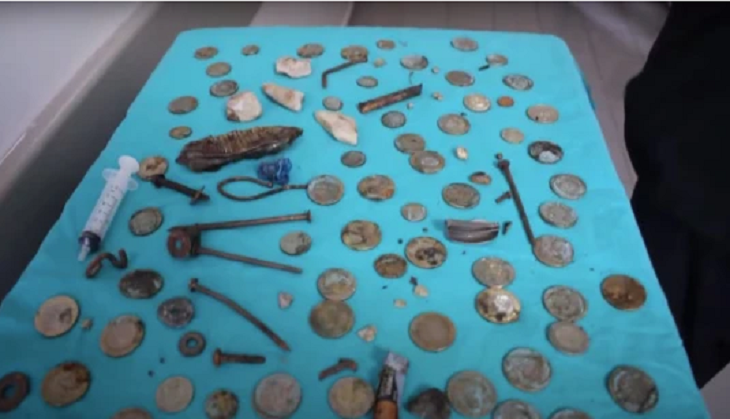 Pic credit: Gulf Today
Surgeons later removed the items from the man named only Z's stomach.
Also Read: Over 1 kg of nails, bolts, screws, knives found in man's stomach; spine-chilling deets inside
One of the surgeons, Dr. Binici said: 'During the surgery, we saw that one or two of the nails had passed through the stomach wall.
'We saw that there were two metal pieces and two stones of different sizes in the large intestine.
'We found that there were batteries, magnets, nails, coins, pieces of glass, and screws. We cleaned his stomach completely.
The surgeon further told that unintentional ingestion of foreign objects usually occurs in childhood or psychiatric patients, prisoners, or abuse cases in the adult age group.
Burhan told local media: 'He was referred to this hospital. After the checks performed here, he was operated on and these objects were removed from his stomach.'
However, it is not clear when the operation took place but the story was reported on June 15.
Also Read: Doctors make blunder while doing woman's stomach operation