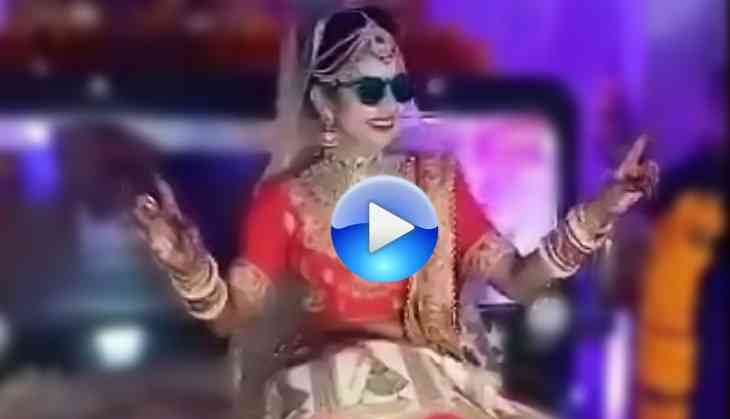 Wedding is one of the most special moments of one's life and to make it more special and memorable, people used to try some unique things on the big day.
Even many have set the trends for others to follow in a wedding. As we have seen how the groom enters the wedding via helicopter or bike etc. While many started planning destination wedding by following celebrities.
Several brides are also giving tough competition to grooms by making dhamakedar entry to the wedding function. As many brides entered the wedding venue by performing a dance on the hit dance track 'Kala chasma'.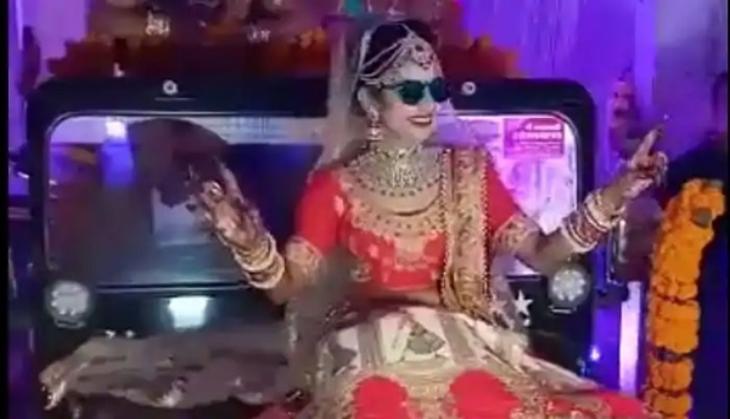 Now, another video went viral on social media which would be going to be a new trend setter for other brides soon.
In the recent viral video, a bride named Garima Gupta has made an entry to her wedding venue by sitting on the bonnet of a black jeep and she looked ravishing in her bridal attire. She can also be seen dancing in her swag style by wearing black sunglasses along with her baraatis.
Check out the viral video:
Well, if you are also going to be married, then, try out some more interesting things to make your wedding grand and memorable for others like Garima did!
Share you views, comments and like the story on our Facebook page.
Also Read: Oh no! Couple falls into river while trying to kiss on a canoe; here's the hilarious video