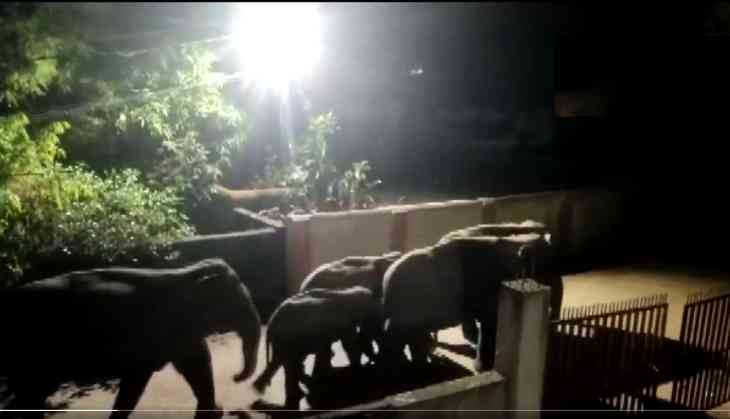 A herd of 12 elephants were spotted crossing a residential area in Jharsuguda district's Brajrajnagar town on March 25 night.
According to the video clip shared by the news agency ANI, the gentle giants could be seen peacefully crossing the residential area.
Watch here.
#WATCH | Odisha: A herd of around 12 elephants was seen crossing the residential areas of Brajrajnagar in Jharsuguda last night. pic.twitter.com/fK7qzP9Wt3

— ANI (@ANI) March 26, 2023
As the forest area is getting lesser and continuous development the wild animals are straying in the cities in search of food or water.
If a wild animal strays into human settlements, it is important for the local authorities to take necessary precautions to ensure the safety of both wild animals and the residents.
People must inform the forest department and stay indoors till the officials arrive. The officials are trained for such incidents and they can guide the animal back to the wild.
Also Read: Leaping and Slipping! Watch snow leopard couple playing in snow