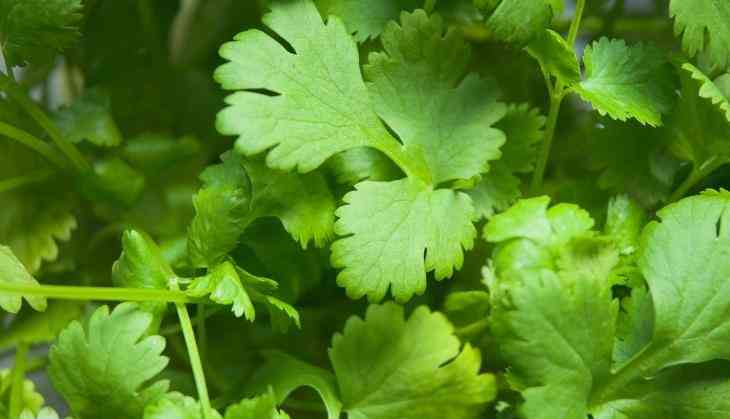 Amid the Coronavirus pandemic and other health-related diseases, it is important to maintain hygiene in our surroundings. But few people don't take cleanliness seriously and play with others' health too. One such shocking video has surfaced on the Internet wherein an unidentified vegetable vendor can be seen cleaning green coriander in drain water.
After the video went viral Madhya Pradesh police came into action and booked the man in Bhopal, an official said on Tuesday.
Also Read: Man licks toast while packing it; video will make you say yuck!
The incident took place in Sindhi Market in Bhopal. The man who recorded the unhygienic act of the vegetable vendor can be heard telling the accused that washing vegetable in drain water is harmful. He also urged social media users not to purchase vegetables from this man.
The viral video was shared by a Twitter user named Sudhir Dandotiya.
Watch video:
सावाधान देखिए आपकी सेहत से कैसे हो रहा खिलवाड़, कंही पर ऐसी सब्जी तो नही खरीद रहे ,भोपाल के सिंधी कॉलोनी में नाली के पानी से धुक रही सब्जी @bhupendrasingho जी @CollectorBhopal @digpolicebhopal मामले पर संज्ञान लेकर उचित कार्यवाही का आग्रह है , @KamalPatelBJP @DrPRChoudhary pic.twitter.com/10Em39YxPz

— sudhirdandotiya (@sudhirdandotiya) October 26, 2021

The video has garnered the attention of Bhopal District Food Safety Officer Devendra Kumar Dubey, who filed a complaint at Hanumaganj police station against the unidentified vendor.
The accused has been booked under IPC section 269 (whoever unlawfully or negligently does any act which is likely to spread the infection of any disease dangerous to life), the official said.
As per reports, the official had visited the Sindhi Market but the vendor could not be traced.
Also Read: Woman makes party drink in toilet bowl; video will make you say eww!