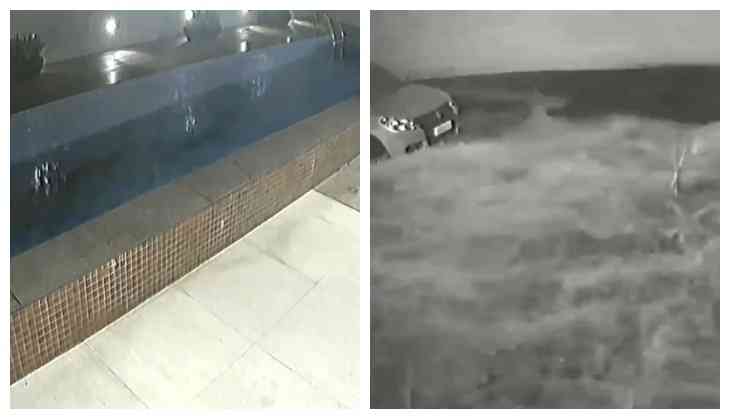 A video of a swimming pool crashed into a car park has gone viral on social media. The incident was reported in southeastern Brazil last week.
The horrifying footage was captured by a CCTV camera installed in Vila Velha, Espirito Santo.
In the video, the 75-foot long pool suddenly collapsed and turned into a free car wash.
The CCTV footage shows the silent pool surrounded by plants and floodlights. In the clip, no people were visible. All of a sudden, the pool got collapsed and then transitions to the parking showed with a suddenly flooded with water.
Luckily, there was nobody in the parking area.
Watch the video here:

After the incident, the building of 270 residents was evacuated, Brazilian online portal G1 reported.
However, no injuries were reported in the incident. But, the indoor parking got damaged due to the incident.
According to tenants of the building across the street from Itaparica Beach claimed that a strong gas odour was coming from the heated swimming pool.
Due to the incident, Argo, the company that built a 90-unit building, kept the tenants in the nearby hotels for no cost.
On Tuesday, the residents were allowed to return to their apartments after Espirito Santo officials and Vila Velha inspected the complex and found no structural damage.
Also Read: Man comes face-to-face with two killer whales while swimming; watch what he does next