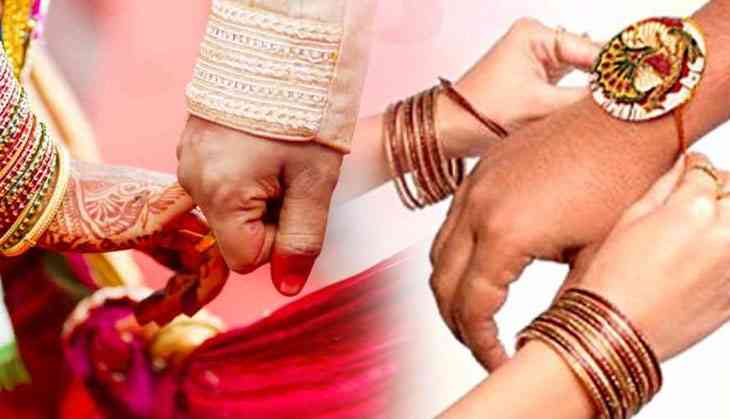 A sensational case has come to the capital Delhi. Here a sister has got the courage to get married to her brother that she had to call the Panchayat. Not only that, the panchayat refused to deny this relationship. In spite of this, the young woman remained insistent on her insistence. At the same time, the girl also threatens to ruin her life if she is not married to me.
According to the police, the two families are basically residing in Madangir village in Almora, Uttarakhand. The young man told the police that his whole family had gone to Almora some days ago. Where she gets a troubled maiden. All the elderly people of the family and village were called to the Panchayat, because the troubled young woman is claiming that she will marry him. Let me tell you that there are two brothers and sisters in the relationship. After a long conversation in Panchayat, it was decided that this marriage can not be done. Both families accepted this. After this the young man returned to Delhi with his family.
Also Read - If you think they are couple, you are wrong! Reality of this pair will make you say 'Oh My God!'
Meanwhile, the family members of the young man fixed their marriage elsewhere, but the young woman is pressurizing the boy to marry him. Where the relationship was fixed by the young man, the young woman also threatened to call her if she would ruin her if she got married. Due to fear the family broke the relationship. Not only this, the girl is threatening the boy that if you are not mine, then nobody else will let it happen. The boy also alleged that the girl was demanding five lakh rupees from him.
Also Read - Dhadak Box Office Collection Day 5: Ishaan Khatter and Janhvi Kapoor starrer film is a hit
Here, seeing the seriousness of the case, the boys complained to the police station. At the same time, after the complaint was registered, the police has gathered in the investigation of the case. Police say that only after investigation will find out who is guilty in the case?