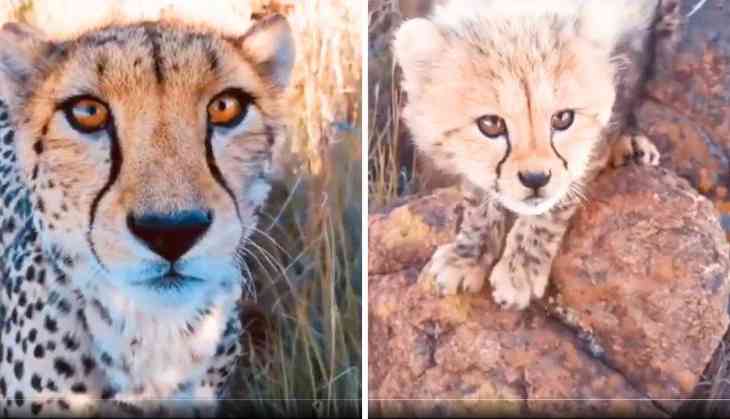 Cheetah Mother Introduces Her Cubs to Lucky Photographer
In a rare and heartwarming encounter, a wildlife photographer recently crossed paths with a mother cheetah and her three adorable cubs in the African wilderness.
The encounter, captured in a viral tweet (@AMAZlNGNATURE), shows the photographer crouching low while the protective mother watches over her young ones.
Cheetahs are known for their elusive nature, making close encounters like this extraordinary.
Cheetah introduces a photographer to her little ones pic.twitter.com/LyGD53UkAu

— Nature is Amazing ☘️ (@AMAZlNGNATURE) October 1, 2023
The trust exhibited by the mother cheetah in the photographer's presence speaks volumes about the respectful approach taken.
This remarkable moment serves as a reminder of the beauty and diversity of our planet's wildlife. It also underscores the importance of responsible wildlife tourism and the need for conservation efforts to protect these majestic creatures and their habitats.
As we appreciate the beauty of this cheetah family, let's renew our commitment to safeguarding the natural world, ensuring that such precious encounters remain possible for generations to come.