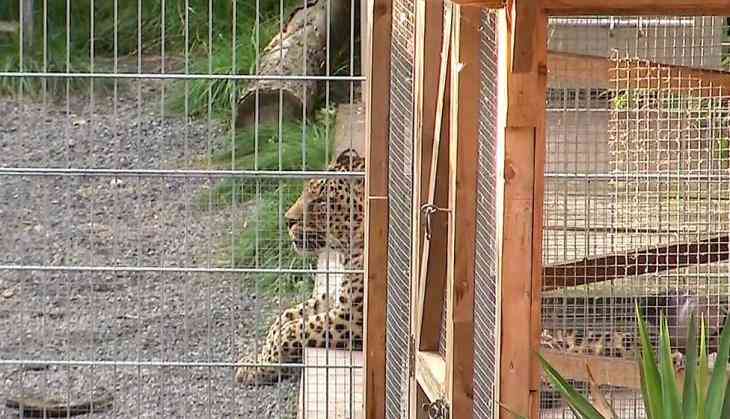 A model was gravely hurt by a leopard on Tuesday in the time of photoshoot in Germany. The woman, identified as Jessica Leidolph had gone into the enclosure of two leopards at an animal shelter. The property proprietor reportedly manages a retirement home for show animals.
Jessica had on her own choice gone inside the cage of the leopards at the private property in Nebra in the state of Saxony-Anhalt, when she was ambushed. "It [the leopard] was constantly biting my cheek, my ear, my head," she told Bild.
The model was rushed to the hospital in helicopter. It is still unclear who had organised the shoot, but police said she suffered serious injuries, reports BBC. She also went through an operation which was successful, albeit she will still have scars from the attack.
The model dubbed herself as an animal lover on her website. She owns a horse, cats, pigeons and parrots.
The local authorities are now examining the attack "but there is no danger to the population," said Steven Muller-Uhrig, spokesman for the Burgenland district.
The retirement shelter's owner, has refused to comment on the incident, According to her website, she is an animal trainer who takes in former advertising or show animals.
System of laws in the state of Saxony-Anhalt permit people to keep big cats "under certain conditions". The district is now checking if the owner could still be allowed to keep her animals. "We are investigating because of attempted bodily harm," said police.
Also Read: Mysuru woman allegedly gang-raped by group of men, NCW takes cognisance