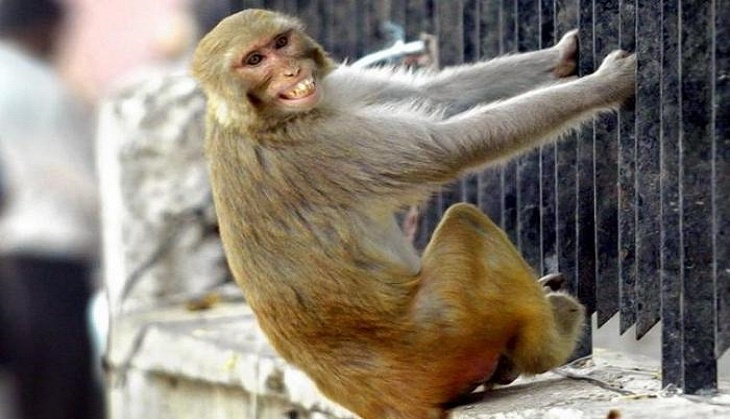 In a bizarre incident in Madhya Pradesh, a woman filed a police complaint against a monkey, alleging that it had stolen her mobile phone.
The woman, identified as Parvati Bahrani, is a resident of Shahdol district. In her complaint, she said that she was working in the verandah of her house when she was startled by the monkey, the Hindustan Times reported.
The woman fled from the spot, leaving her mobile phone behind. The monkey scampered around the verandah for some time before running away with the phone. The woman said she tried to chase the monkey, but in vain.
The daily quoted police officials as saying that they were yet to register a case in the matter but were investigating the cell phone theft.