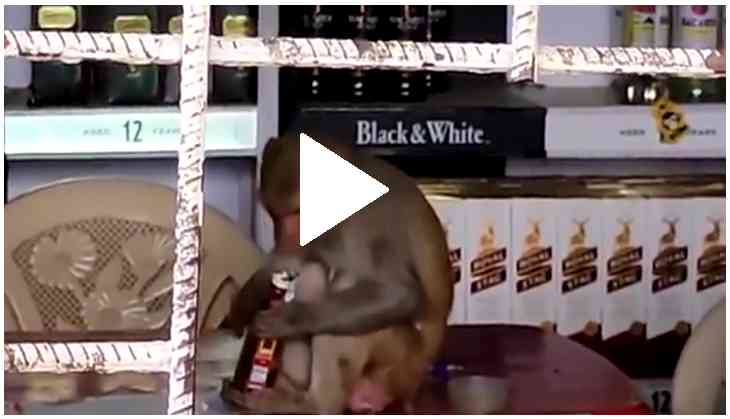 Screenshot from the viral video of monkey drinking alcohol
In a surprising incident, a video of a monkey drinking alcohol at 'theka' in Mandla district of Madhya Pradesh has gone viral on social media.
In the clip, a monkey can be seen entering the liquor shop, and then he sat on the counter.
He then opened a brand new whisky bottle itself and started drinking the alcohol from itself.
Interestingly, the shop owner and onlookers were also encouraging the monkey to open the bottle.
When the monkey successfully opened the bottle cap of the whisky, people cheered for him.
The shopkeeper also offered the primate biscuit to the animal, however, the monkey didn't pay attention to him rather he was having fun while gulping down the alcohol.
The viral video was shared on Twitter by a user named Sudhanshu Maheshwari.
See video:
July 14, 2021

The video has also left netizens amused as the monkey was drinking the alcohol just like a human.