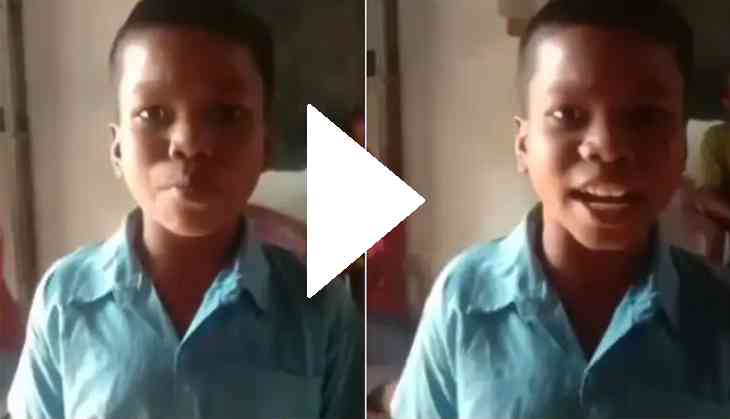 Sahdev Dirdo, new Internet sensation
Bachan Ka Pyaar song has been hitting headlines these days on the social media platform. Especially, Instagram users are making reels on this viral hit song. But do you know who is behind this viral song's video?
Check out the complete story of Bachpan Ka Pyaar Song:
It is Sahdev Dirdo's voice, a little boy from Chhattisgarh, behind the viral Bachpan Ka Pyaar video. He has become the Internet sensation after his 2019 song video went viral on social media.
All you need to know about Sahdev Dirdo:
Sahdev lives in the Chhindgarh block of the Sukma district in Chhattisgarh. In 2019, Shadev's teacher asked him to sing Bachpan Ka Pyaar song at school and recorded his video.
However, his video has gone crazy viral on social media in 2021.
His viral video also sought the attention of Bollywood rapper Badshah, who posted the remix of Sahdev Dirdo's version on Instagram. Singer Aastha Gill also joined Badshah in the remix video of Bachpan Ka Pyar. According to Badshah's video caption, the remix was created by Hiten.
After the Badshah video went viral on Insta, users started looking for the original clip of Sahdev Dirdo.
Sahdev has become an Internet sensation and he was also appreciated by Chhattisgarh Chief Minister Bhupesh Baghel on Tuesday.
बचपन का प्यार....वाह! pic.twitter.com/tWUuWFP71f

— Bhupesh Baghel (@bhupeshbaghel) July 27, 2021
Badshah also offered Sahdev Dirdo to meet him in Chandigarh and sing a duet song with him.
It will be interesting to see Badshah singing with the original singer of Bachpan Ka Pyaar song.
Also Read: TikTok star falls 160 feet from a crane while recording video; know what happens next