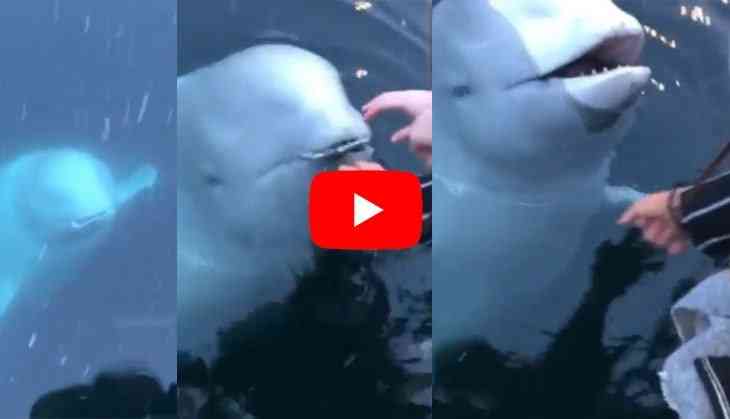 There is no doubt that animals are best friends to human beings if they are trained perfectly. As we have seen many animals doing activities as humans do.
Recently, a video is doing the round on the social media in which a whale becomes a savior for the woman who accidentally dropped her iPhone into the sea.
Yes, you read right! A woman named Isa Opdahl who was an outing with her friends near Hammerfest, Norway. Her outing turned a headache after her phone dropped into the sea after falling from her pocket.
After this incident, she lost all hope that she has lost her phone forever. All of sudden, she got surprised when she saw that a whale carrying a device in its mouth and returned back to her.
Amazingly! The whole incident was recorded and uploaded on the photo-sharing app, Instagram with a caption, "when animals are kinder than humans #beluga #whale This video is being represented by LADbible Group." (sic)
However, the video took no time to went viral on social media. Now, it has brought a tsunami on the Internet.
Meanwhile, the ownership of this Beluga whale is still not confirmed but there are the expectations doing the round that whale has received some training for some reasons.
Also read: Scary! Woman tries to eat an octopus alive; what happens next will give you goosebumps! See video