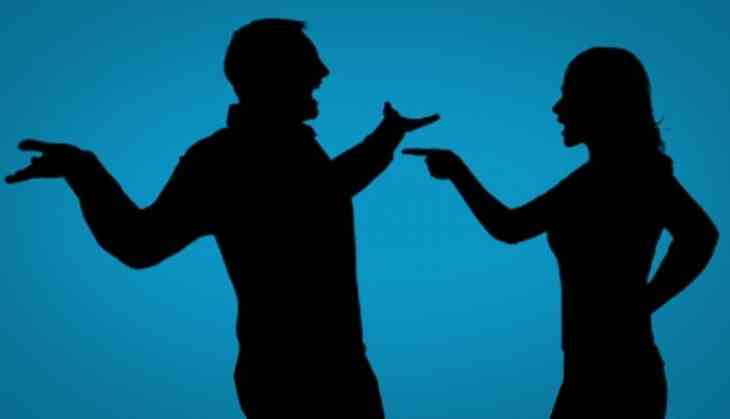 A strange post on Twitter has gone viral wherein a husband left heartbroken after he came to know about his wife's secret affair. Well, if you are thinking that wife has cheated on her for another man then you are thinking wrong. It is a non-vegetarian dish that has come between the vegetarian husband and non-vegetarian wife.
The man wrote to a columnist, complaining that his wife loves to eat meat and she doesn't want to leave it at any cost.
A newspaper clipping of the complaint was posted on the micro-blogging site. The news article revealed that the man described how his wife liked to eat mutton without even telling him.
Also Read: Fierce fight breaks out between groom and bride's family for this shocking reason
In the post, the vegetarian man said that his wife is from a caste that eats vegetarian food, however, he left shocked after knowing that his wife was having a 'secret affair' with mutton.
The man wrote all about this to the columnist and asked his wife to choose between him or meat.
"It's mutton or me. Make a choice," the man wrote.
Check out the post:
प्यार चाहिए या मटन चाहिए pic.twitter.com/JFJhRB1pbz

— ParanjoyGuhaThakurta (@paranjoygt) December 1, 2021
In his complaint, the man wrote, "Dear Shirish, I am a pure vegetarian. I married a girl who is also a pure vegetarian by caste, but she had confessed that she loves mutton and eats out.
Since she was very beautiful, I agreed to marry her on the condition that she will never have mutton again anywhere. But recently, I came to know that she has still been eating mutton secretly outside. Now she says she loves mutton and can't live without it. I am willing to forgive her one more time and have given her an ultimatum, It's the mutton or me. Make a choice. But now I am scared. What if she chooses mutton? It'll be very embarrassing. What do you think she will choose?"
The columnist also left surprised after knowing about this bizarre love triangle and wrote back saying, "Dear Pure Veg, Congratulations, you just set a new record. This is the first love triangle where a girl has to choose between a man and a goat. As for who she will choose – one can live without love but not without food. Take a guess."
Isn't it a hilarious story? Drop your comment on this viral post…
Also Read: Groom breaks down after seeing his bride; watch video to know reason