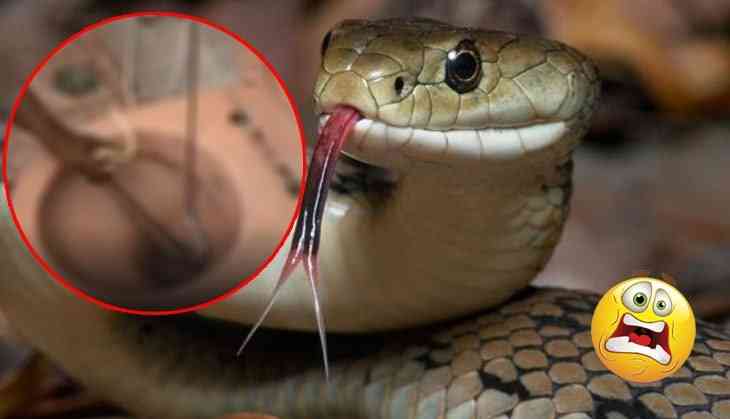 It would be a horrifying morning for the man hails from Bengaluru who woke up with a fresh mood but soon, it turned into a worse as he found a massive cobra in his washroom.
Yes, a video is doing the rounds on social media platforms, in which a snake can be seen curled up inside a toilet bowl. This five-feet long cobra was found at Pramod Kumar, a resident of JP Nagar's house on 9th June 2019.
Now, the rescue video of the snake has gone viral on social media.
In the scary video, the rescue team can be seen trying to pull out the snake out of the bowl. At first attempt, the rescue team member used his hands to rescue the snake but, he got failed in doing so. Later, he used a tool and finally, rescued the snake and put it inside a bag successfully.
Here's the viral video:
However, Pramod Kumar called a wildlife volunteer team to his residence to rescued the reptile.
Meanwhile, netizens have gone crazy after watching this viral video and massively commenting on the video.
One of the users also wrote, 'I swear to you I would never use the bathroom again lol'.
The viral video of Cobra has gathered over 700 likes and over 200 comments.
We must say that this video is really scary.
What do you think? Comment...
Also Read: Watch how dog saves girl from falling into deep water; Twitterati call him 'hero'