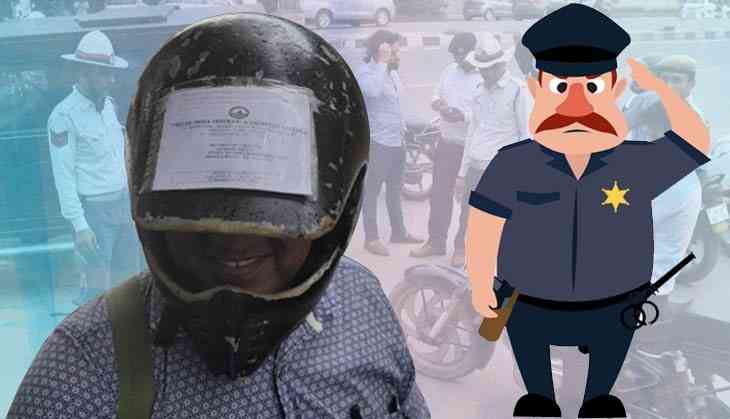 After the implementation of the Motor Vehicle Act, Police have issued hefty fines against traffic rules violators. However, to avoid challans and fines people have to find various tricks and tactics.
As we know that Indians are best known for their jugaads and hence, one such example came to light from Vadodara where a man thinks out of the box to safeguard himself the Motor Vehicle Act.
Interestingly, his unique idea has made traffic Police happy and they applaud him.
The picture of the man wearing a helmet with all bike documents is viral now.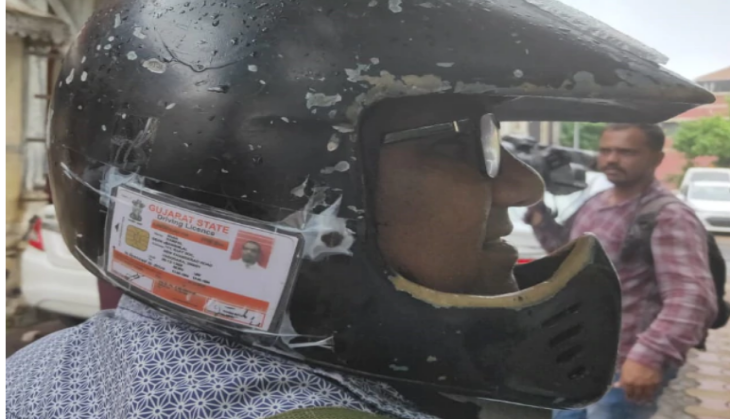 As per the reports, the man identified as Ram Shah, an insurance agent, who consistently travels via his bike, therefore, he decided to paste his bike documents viz. driving license, vehicle's RC, insurance slip and PUC certificate on his helmet.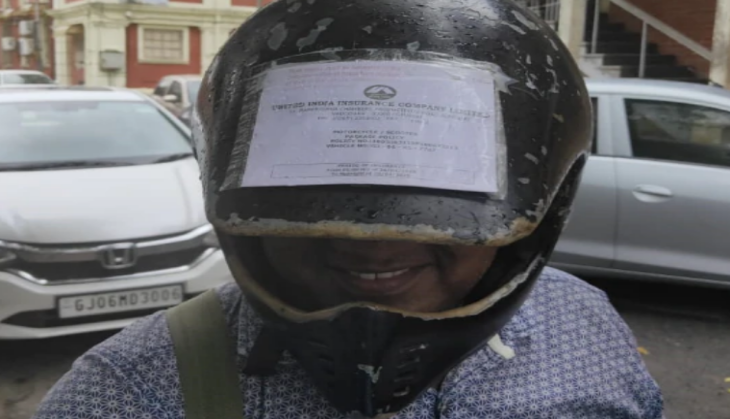 This idea made him save from the fines that could be imposed for rules violations. According to Ram, whenever any traffic police officials stop him, he shows all of his documents which have been pasted on his helmet.
"This way I am never hassled on the road and I don't have to pay any fine ever."
Moreover, the revised Motor Vehicles Act was implemented on September 1, 2019.
Also Read: Horror of Motor Vehicle Act: Men find hilarious trick to avoid hefty challan; video goes viral