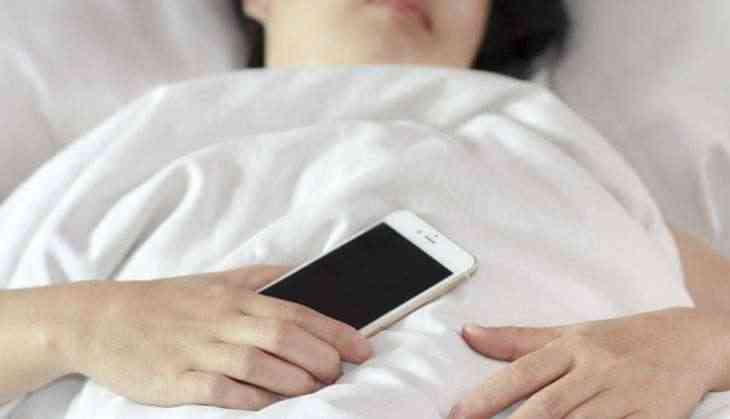 No matter how busy a lifestyle you have, sound sleep is mandatory every day. During this COVID-19 pandemic, when people have been forced to do work from home, many people's sleep has been disturbed due to extra workload.
Many people are suffering from insomnia, a condition where a person cannot fall asleep easily. Several serious problems are associated with sleep deprivation. Sometimes people need medical attention for improper sleep. Also, there are a few home remedies that can help you in taking a proper rest with little effort.
Also Read: Family interrupts woman while working from home; what she does next will amuse you!
One of the home remedies has been shared by a doctor from the US on TikTok. His video is receiving a positive response from netizens as it involves the favorite snack of many.
Dr. Anthony Youn, from Detroit, shares a health hack on the TikTok page. In his recent video, he asked people to eat a scoop of peanut butter to fall asleep easily.
His video starts with him sharing a hack for nausea. By taking a sniff of an alcohol swab, people can get rid of the problem immediately.
The second hack is about the sleeping issue. Dr. Youn says that a scoop of peanut butter before going to bed will help you in sleeping instantly.
The video opens with him sharing a quick hack for nausea. He says taking a sniff of an alcohol swab can help people get rid of the feeling of throwing up almost immediately.
"Try a scoop of peanut butter before going to bed, it contains tryptophan which will help you fall asleep," he says in the video.
"That's going to relax your neck and cause your arm to come back to life," he adds.
See video:

The video was shared on TikTok on August 26. It has now garnered over 3 million views and over 5 lakh likes.
Many people liked this hack video while people who have allergies to peanuts asked the doctor for an alternate solution.
What do you think about this hack video? Drop your comment with us.
Also Read: Incredible! Firefighter manages to catch a suicidal man mid-air; watch hair-raising video