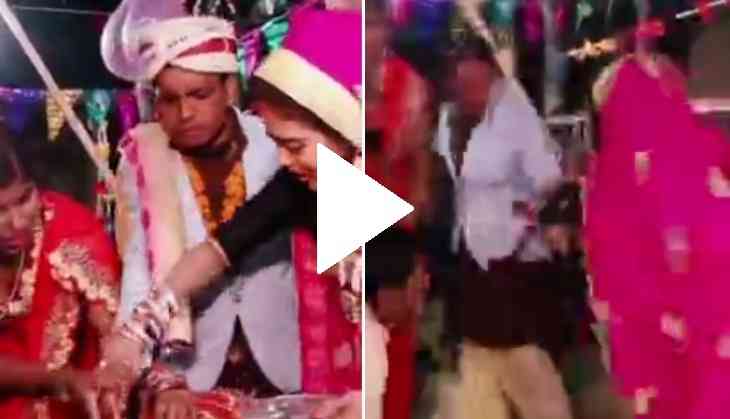 A shocking clip from an Indian wedding has surfaced on the Internet wherein the bride becomes unconscious during the ceremony. The video of the incident has shocked many people.
In the video, the bride can be seen sitting at the wedding pavilion while the groom is seen standing for the sindoor ceremony. The couple can be surrounded by family members. When the groom comes forward to apply vermilion on his bride, she suddenly falls sidewards.
Instead of checking the bride, the groom walks away from the venue even after the two women in the video try to stop him. The groom also throws his headdress and garland at the venue. In the video, he seems to be quite scared and agitated.
The video reel was shared on Instagram by official niranjanm87 on July 13, 2021.
See video:

The video has gone viral on social media and it has been shared and liked by over 13,000 users. However, it is not clear what exactly was happened to the bride.
Some netizens were curious to know what exactly happened.
While some joked by saying that the bride didn't want to marry the man.
What do you think about the video? Drop the comment.