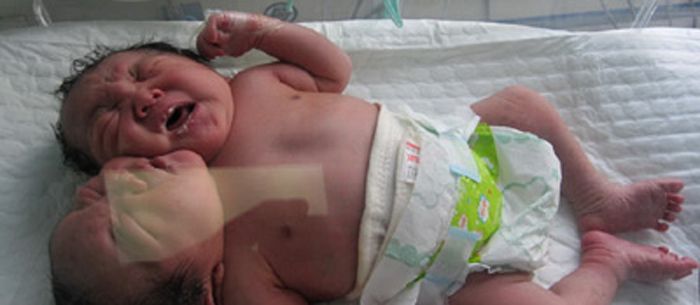 A boy with two heads was born in Mathura district, Uttar Pradesh late night of 4 August. The newborn died within a few hours of delivery.
The child was born with two heads and two necks even as the other body parts were normal, said doctors Niranjan Lal Sharma and Indira Sharma in whose nursing home the child was born.
The condition of the mother is stable, they said, revealing she has four other children and is a resident of Rathore Nagar in Kosikala Kasba of the district.
- PTI