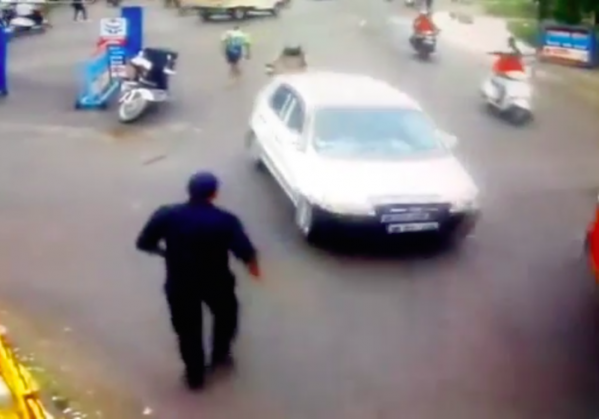 A man in Haridwar, Uttrakhand, injured two policemen and one passer-by while driving under the influence of alcohol.
Indrajit, an accused in a 2006 murder case in Haryana, crashed into a bike while reversing his car. As leaked visuals revealed, Indrajit's car dragged the bike and rider for some distance. When two policemen tried to stop the car, the driver almost drove over the officers.
Indrajit has been arrested by the local police and booked under Section 307 (attempt to murder) and 332 (causing hurt to deter public servant from her duty).
Here is the video of the incident captured on CCTV camera: