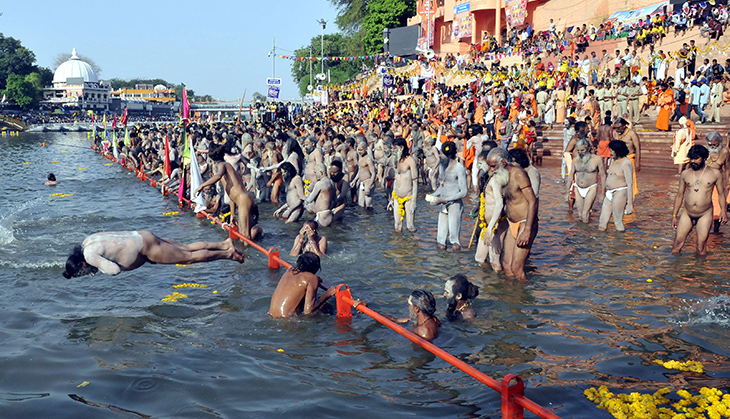 At the Simhastha Kumbh Mahaparv in Ujjain, 134 people have been arrested so far for posing as sadhus and indulging in criminal activities, the Madhya Pradesh Police said on 17 May.
According to an NDTV report, Additional Director General of Police V Madhukumar said that the authorities have initiated proceedings against them.
The ADGP stated that there have been incidents of theft, vandalism and even an attempted murder at the site of the Simhastha Kumbh. Some of the incidents were targeted against sadhus.
He added that the third and last 'Shahi Snan' (royal bath) of Kumbh on 21 May will be a major challenge for the police on account of the large number of devotees expected.
The Simhastha Kumbh, which began on 22 April, will conclude with the Shahi Snan on 21 May.