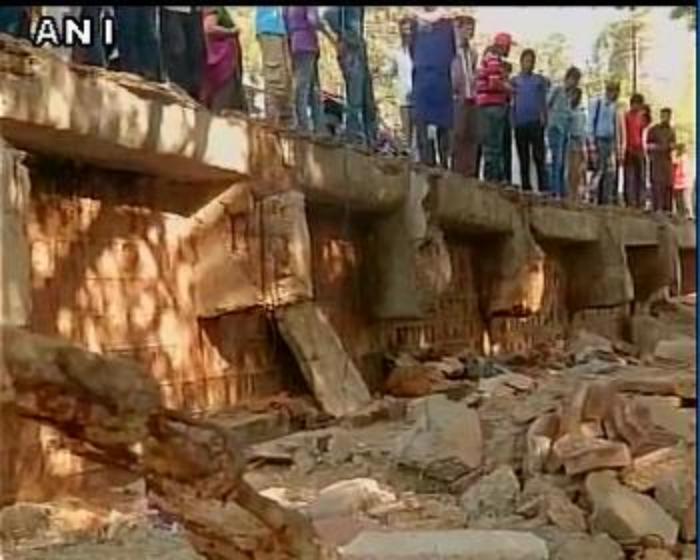 Panic prevailed in the Old City area of Bhopal on 12 October night, when a portion of the overbridge near Bharat Talkies caved in, killing an elderly couple who was sleeping in a shanty under it.
At least four others were left injured in the tragic accident. Today, the Public Works Department minister Sartaj Singh ordered a probe into the incident.
A dilapidated slab of the overbridge caved in on intervening night of 12 and 13 October. The deceased couple has been identified as Hanuman and Parvati, hailing from Chhindwara, Madhya Pradesh.
They died after being trapped in debris while four others sleeping nearby were injured in the incident.
The panicked locals informed the police while some of them started the rescue work themselves. Once the police reached the spot, they called for the PWD employees and a crane.
The crane removed debris for an hour and it was only once the area was cleared, that authorities realised two people had died in the mishap.
Administrative negligence has been underlined once again as sources claimed that the PWD was responsible for the maintenance of overbridge but the department had reportedly ignored the maintenance for long.
The Bharat Talkies overbridge is located in the busy Old City area and the number of casualties would have been much higher if the incident had taken place in daytime, a resident from the area said.
(with inputs from ANI)