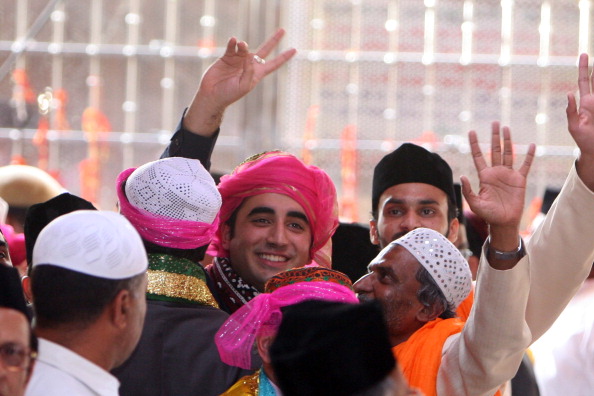 Resolution to lift 32-year-long ban on student unions introduced in Pakistan\'s senate
Pakistan People\'s Party Chairman Bilawal Bhutto, who has directed the PPP governments in Sindh and Azad Kashmir (Pakistan Occupied Kashmir) to lift the ban
General Zia ul Haq imposed a ban on student unions in 1984 in efforts to suppress student revolts
Even as students of India's Jawahar Lal Nehru University (JNU), known for their often bold activism, face strong opposition and allegations of being anti-national, a similar tide is rising amongst students across the border. Political groups have extended support to students' demand to lift a three-decade-long ban on student unions in Pakistan.

On 9 February 1984, General Zia ul Haq imposed a ban on student unions in all colleges across Pakistan. Central to his agenda, Zia systematically suppressed any democratic institutions that were likely to rise against his regime, students at the forefront.

Thirty-two years later, the ban continues to prevail allowing little space for activism in Pakistani campuses, with little discomfort. Until recently, that is; the Pakistani Senate, on 11 January, approved a resolution to lift the ban on student unions. Senate Chairman Raza Rabbani referred it to a committee to submit recommendations, calling the ban as "unconstitutional".

Respite comes after years of relentless protests by students demanding the illegitimate ban be lifted, which have picked up more aggressively over the last few months. Chants of "Hum lay ke rahaingai azadi" and "Sada haq ithay rakh" filled campuses as far back as October 2015, media reports suggests.

On social media, a similar rallying call is growing strong under the hashtag #LiftBanFromStudentUnions.


:
:




Tracing the history of the ban provides insight into what has become a three-decade-long struggle. Zia's growing insecurities over an inflamed opposition provided motivation towards nipping any student revolt in the bud. "The most significant was the courageous struggle of the left leaning student union in Nishtar Medical College, Multan," narrates Lal Khan editor of Asian Marxist Review. "It was met with brutal state oppression, imprisonment, forced migrations and attempts to kill. Subsequently, student unions were banned by a cowardly and despotic regime."

The most recent initiative to address the issue is being followed-up by the Pakistan People's Party (PPP) Chairman Bilawal Bhutto, who has directed the PPP governments in Sindh and Pakistan Occupied Kashmir (referred in Pakistan as Azad Kashmir) to lift the ban. This, many hope will lead to a trend of free expression on campuses, encouraging other provinces to lift the three-decade-long ban on students' right to unionise.




Prior to Bhutto, his mother Benazir Bhutto, while in power, had made an attempt to repeal the ban in 1988. However, it was later challenged in a court and the ban was upheld on the grounds that student unions contribute to on-campus violence, a report in Dawn recollected.

As far as government initiatives go, Pakistan has been on a reformist path, and may very likely move to empower the next generation of political leadership on campuses.